But that didn't happen. Soon the same cat came home, and he was not alone, he had a kitten between his teeth. When he brought the kitten home, the cat, later named Tara, began to find her place. Vincent had no qualms about giving the cat a large cardboard box and putting a large blanket in it.
So, a cat and a kitten is good, thought Vincent. After the cat was in the cat box for a while, Tara got out and went back to the dog door. Vincent wondered if the cat was going to give away the kitten and never come back.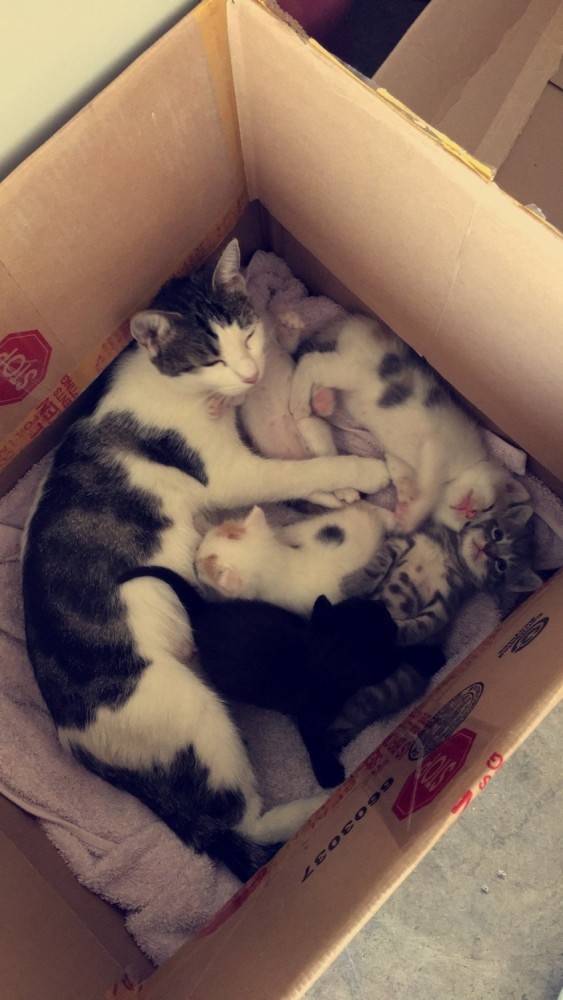 The cat came back with another kitten, black this time. She left three more times after that, bringing Vincent three more kittens. Suddenly, Vincent had a cat and five kittens.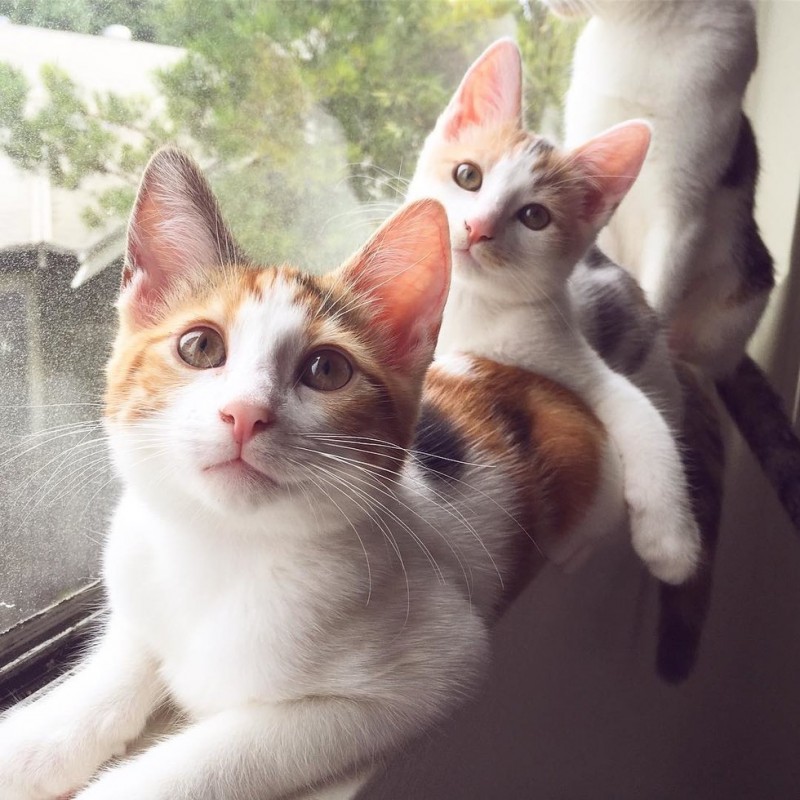 He fed and watered the cats, who happily sat in their boxes and licked the kittens.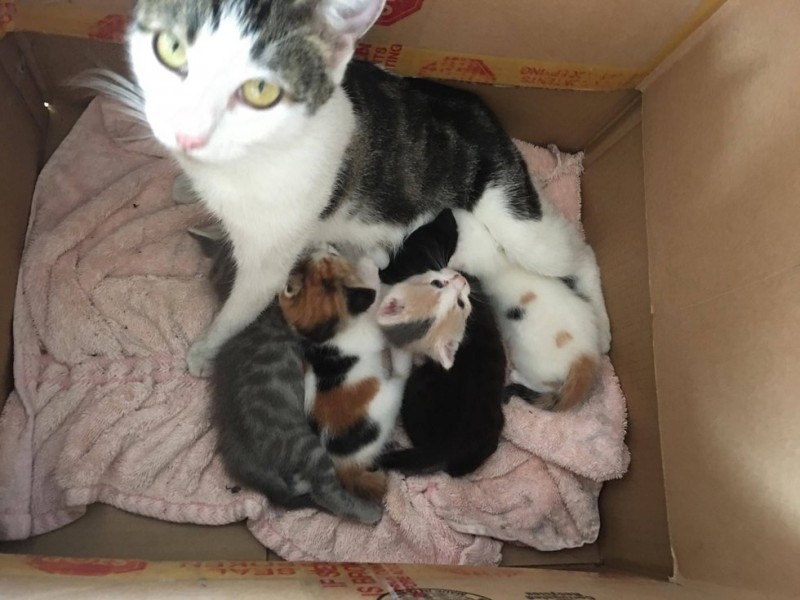 But Vincent realized that while he was flattered that this stray had given him her kittens, he couldn't afford to have so many pets. He posted the news on Facebook and Jacqueline DeAmore agreed to take in the cat and the kittens.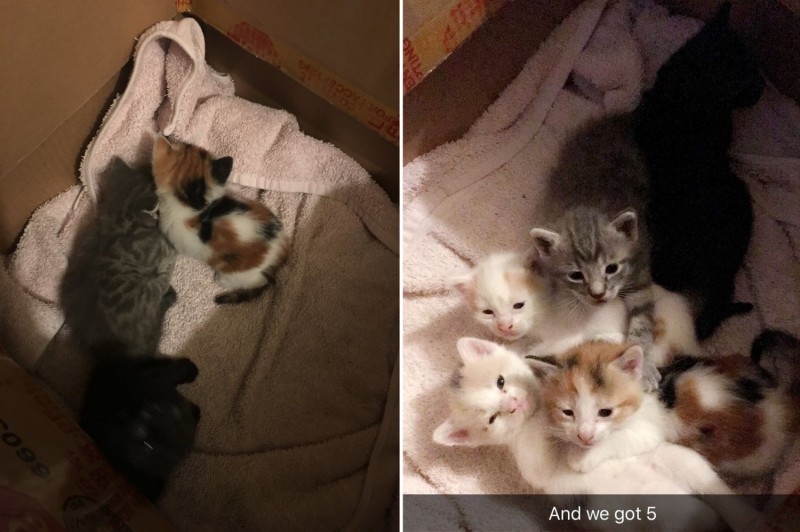 Soon after, Tara and her kittens Maui, Moana, Nirani, Ohana and Kiko arrived at Caitlin and Sam's temporary foster home.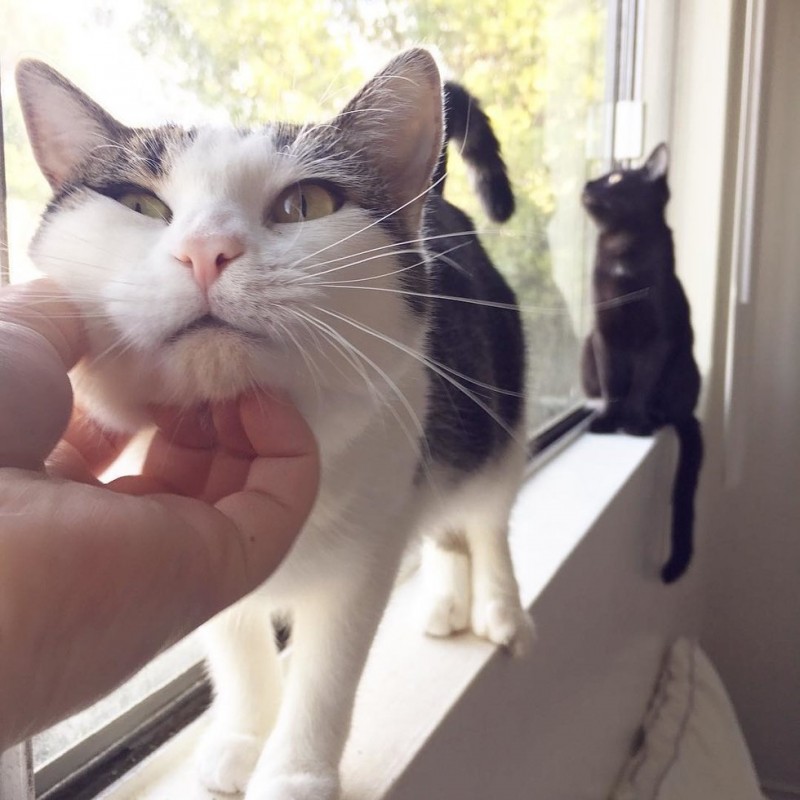 Good food, warmth, care and a loving mother, she knew through a sixth sense that Vincent was the right person to help her and her puppies.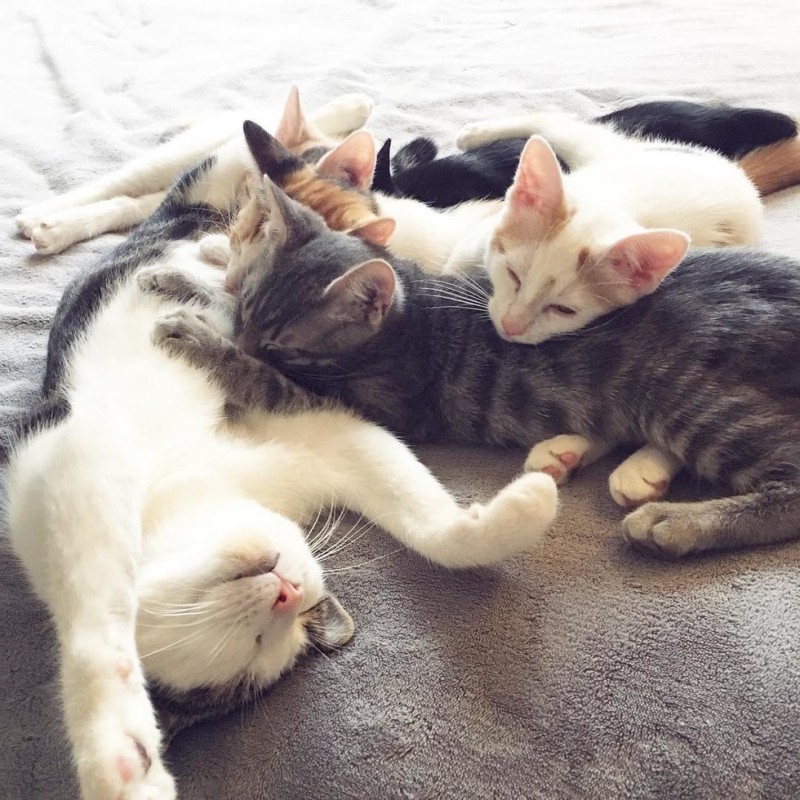 When the kittens were two or three months old, they all found forever homes. Tara is now waiting for someone to pick her up.