One day, a family in Alaska saw a stray cat with her kitten in their backyard. Seeing them, the cat fled, leaving her kitten there. The family picked him up and noticed that his hind legs were paralyzed.
The kitten was about 3 weeks old at the time. He was given the nickname Harpur. Soon the kitten found herself in a private cat rescue business and her founder, Shannon, took her in.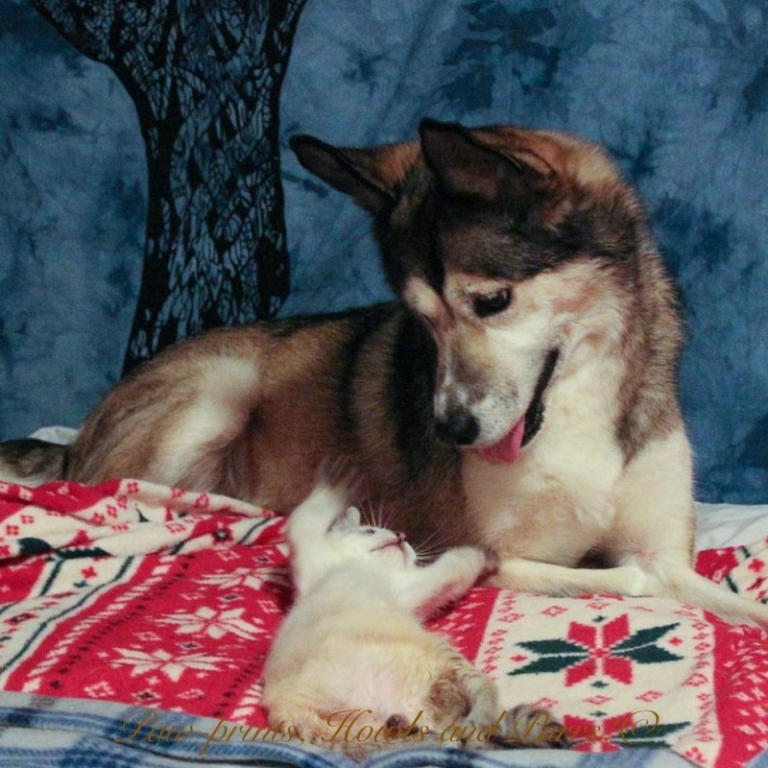 During an examination at the veterinarian, it was found that the kitten had many health problems and that her paralysis was incurable. However, the little boy was strong enough and fought for his life. Shannon took care of him with lots of love and attention. She fed him every 2-3 hours a day to gain health and strength.
The cute kitty was getting better and better, even though she couldn't control her legs. He became active and playful. Volunteers brought him toys, but he seemed to need something else. So Shannon decided to introduce her beloved dog Cinder to him.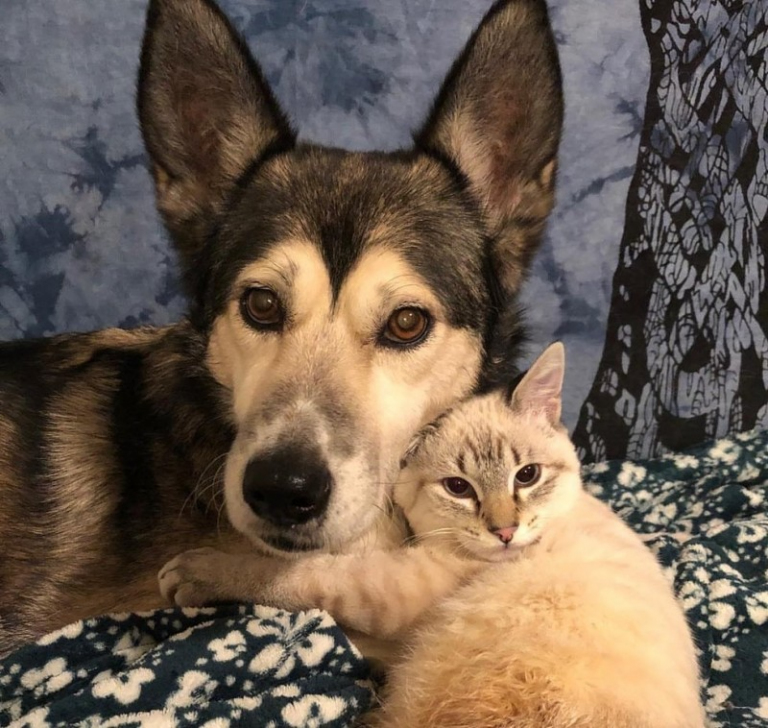 Cinder herself was once a stray and was very friendly with other rescued cats and dogs. When he saw Harpur, he immediately took him into his custody, and the kitten immediately covered himself in his shaggy fur and purred.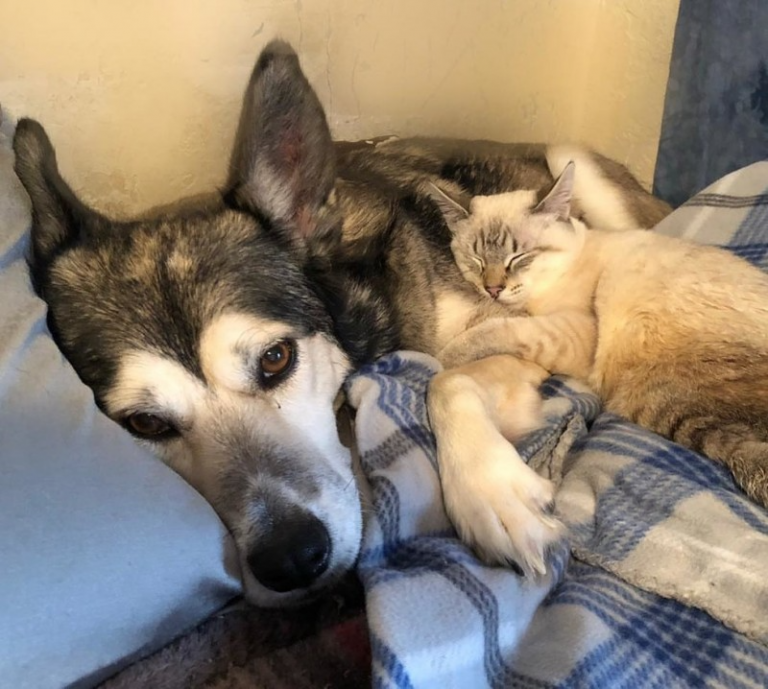 Soon the kitten was sleeping in Cinder's arms and didn't want to leave her. Even when he grew up, he was still friends with the dog. Cyndre was like a mother who held him and loved him like a little child. Their bond was truly special.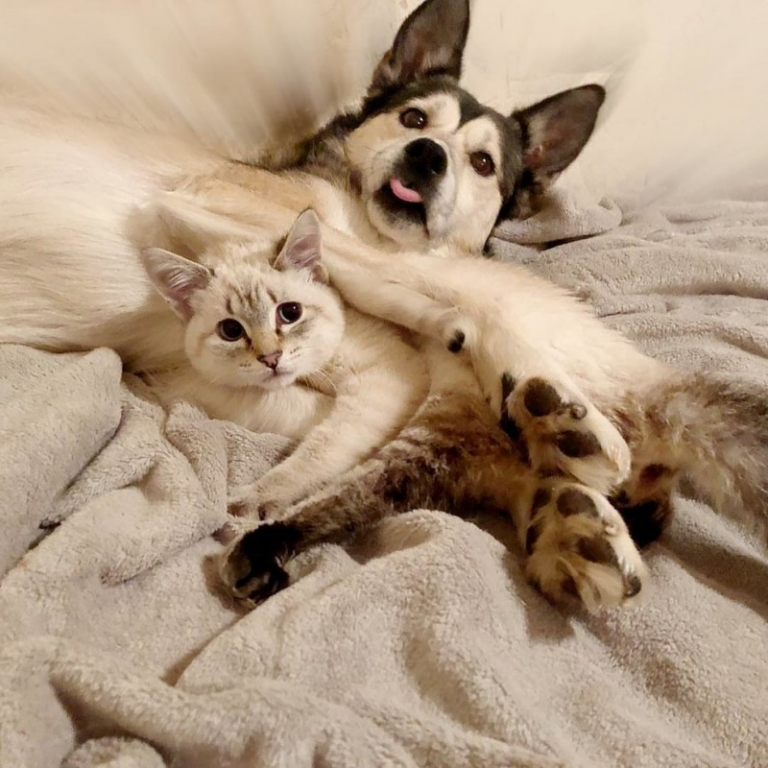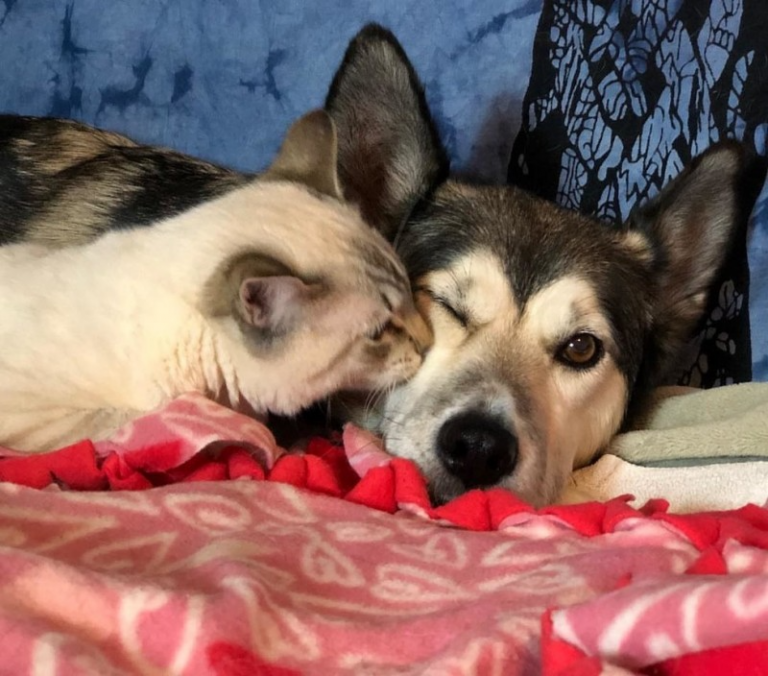 When Harpur was around six months old, Shannon started teaching him to use a small wheelchair. The kitten mastered it very quickly and even started running around the house.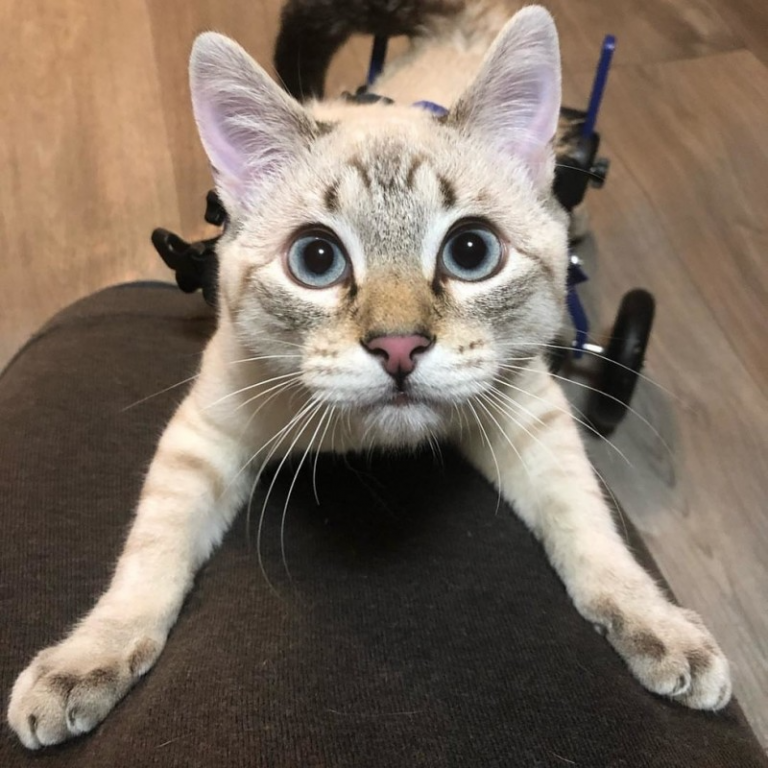 Harpur is still with the Shannon family and continues to be friends with Cynder. They are happy to spend their time together. And it's really wonderful to see how good they feel with each other.