Eight years ago, Emily Crane took in a kitten named Rex from a shelter. Rex then grew into a very lovable cat, who not only wasn't afraid of strangers, but was always happy to socialize. He liked the attention. Especially when he was scratching behind his ears, Emily said.
Emily tried to keep Rex at home, but gradually began taking him out for walks. At first she put him in the garden and gradually released him. Rex started visiting neighbors on his walks and was happy to see friendly cats. However, one day Emily discovered that Rex had moved on to another dimension of familiarity.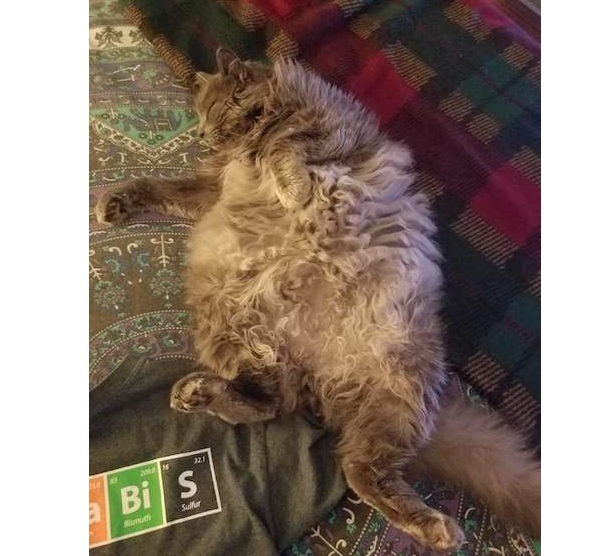 One day, coming back from her usual walk, she found a tag on the cat's collar. Emily saw it and when she opened it she read. Hello, I'm your neighbor in the red house. I am writing to let you know that Rex has developed a curious attachment to our bathroom. He sneaks into our house, climbs into the tub and sits in it.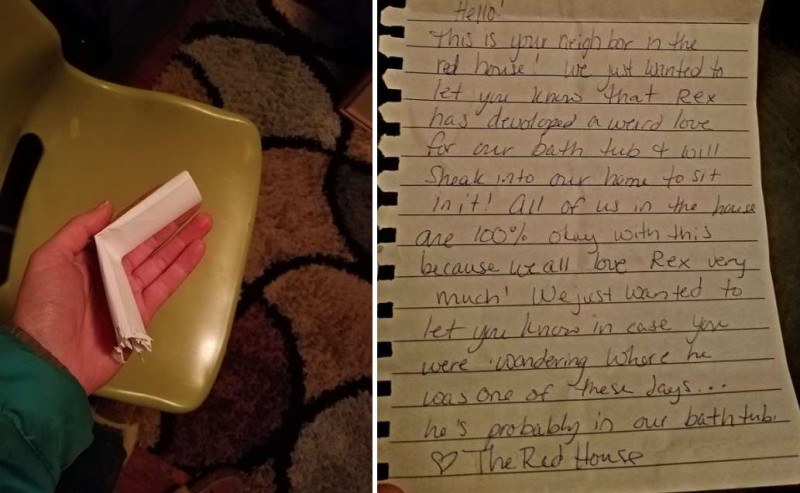 We like Rex very much, so we have no problem with him. I just want you to know that if you're wondering where he disappeared to, he's probably sitting in our bath. Emily said it was hard not to laugh when she read the text. In response, she wrote a note to her neighbors thanking them and put it on Rex's necklace.
Emily is proud to live in a community where her cat is so friendly and sociable and everyone responds to her affection with love and affection.