Georgi Bereziani, 62, from Georgia, lost her dog Georgi in 2015.
The pooch with a shaved tail disappeared while walking through the streets of Tbilisi.
The man is looking for his dog who has been missing for three years. He put up posters and walked the streets himself, but the dog disappeared.
He called the phone number on the ad several times, but each time it was a different dog.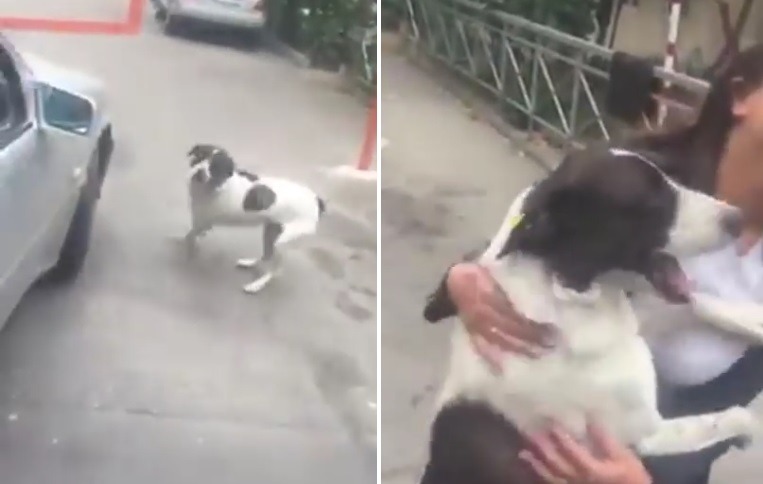 However, in early October 2018, Bereziani received a phone call from a woman working at the Opera Ballet Theatre. She had seen the same dog on Rustaveli Street, so the man immediately took a bus to Rustaveli Avenue.
While walking on the trail, he saw the dog sleeping near a tree and immediately recognized him as Georgie. A touching video of the man and dog reunited after three years was later posted on YouTube and received hundreds of thousands of views.
"Georgia, is that you? It's Georgia!" The man exclaimed happily, and the dog ran towards the man crying and wagging its tail. Oh, my dear boy!"
Georgie circled around her master, jumped up and licked his face. He was so alone. He had a yellow tag on one ear, indicating that he was in the care of animal control, had been neutered and was a non-aggressive stray.
Later, when Bereziani brought Georgie home, the dog recognized a family member and was very happy.
Then, when she let him out into the garden, he rediscovered where he had been walking and started running and barking happily.