Magnus lived in an apartment in town. He had a pet cat named Rackarkatten. During the weekends, Magnus lived in his country house. Rackarkatten led a lazy life indoors. But on the outside, it was a different cat. Magnus and his cat used to take short walks. But the cat still wanted to run to the door on her way home. Inside, Rackarkatten was very inactive. She ate, slept and cuddled inside the house. However, she became quite an active cat if she had access to the garden or the forest.
She enjoyed exploring and running across large expanses of open fields. Seeing the cat's interest in running, Magnus decided to race her as soon as possible. So they started running when she was two years old. During the summer they ran twice a week, during the winter it was twice a month. She especially enjoyed running when they were close to the starting line.
The fastest run Magnus recorded was sixty meters in six seconds. It's been twelve years since the two started running, and she's never lost. During the winter, Magnus was careful never to cut her claws so she could get a good grip on the snow while running. Rackarkatten loved diving in the snow and jumping around. She could run in the forest, in the fields or on the country road.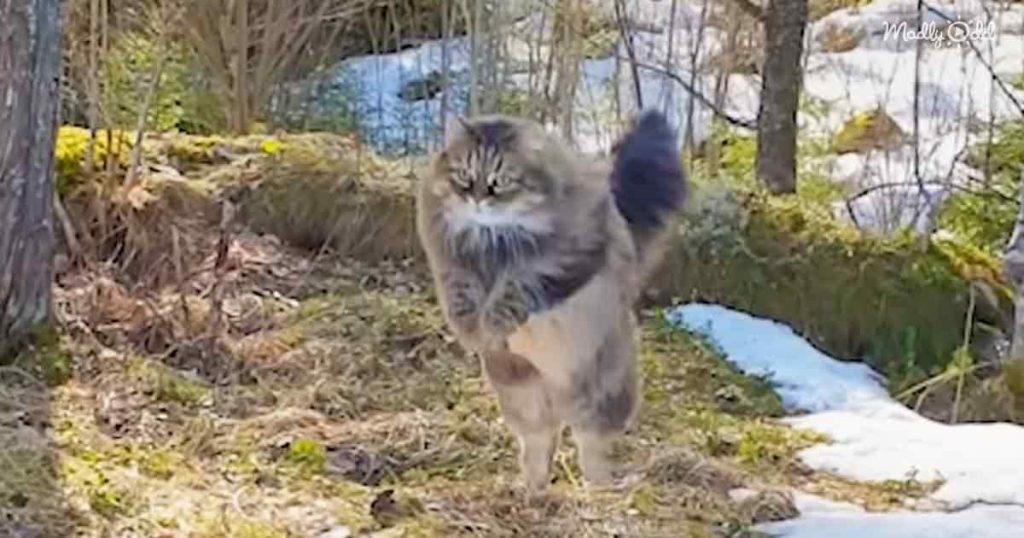 Rackarkatten was still thrilled on the outside. She loved climbing on rocks and exploring new places. When she was seven years old, Magnus decided to settle permanently in their country house. He was happy to have this cat in his life. She was a good and fun friend to him. She taught Magnus to spend more time at home, slow down, and enjoy the forest.