It was an incredible moment when the photographer saw a mother bear feeding two cubs at the same time; keeping a fantastic balance:
The photographer's name is René Doyle; he is 54 years old.
During his work, he came across a Big Dipper with two other small cubs who were by the lake and playing in the water, then the mother lay on her back and the cub climbed on her belly to drink milk nipples.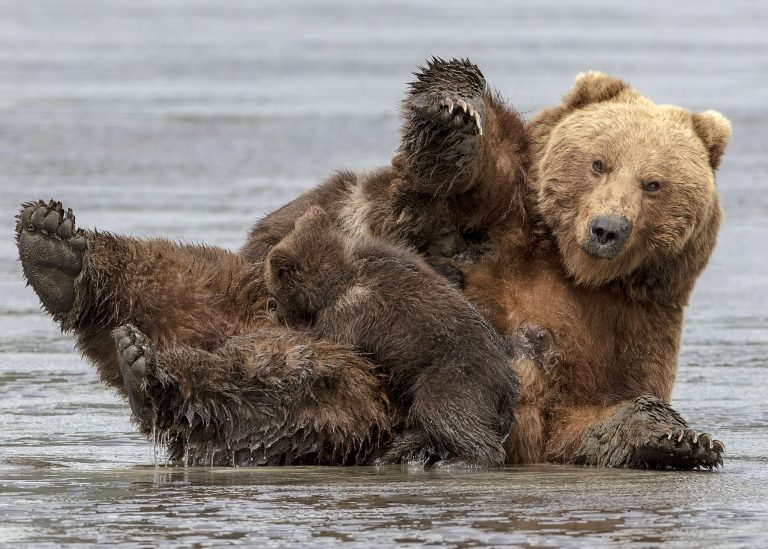 "For the mother, it was a moment of rest, she watched her children every minute, played with them, trained them and made sure they were safe," says the photographer.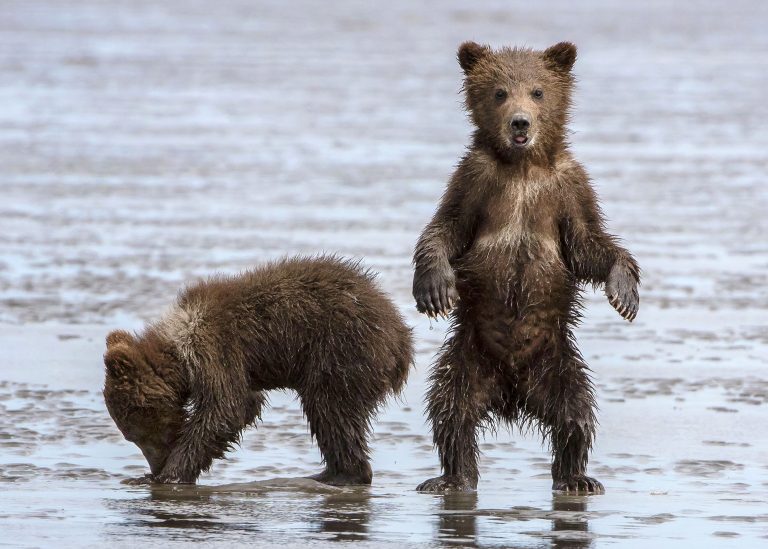 Taking advantage of this moment of rest, the Bear decided to stamp her paws, giving the photographer rare and very successful images, on which she seems to be doing yoga.
"Even then, she watched the neighborhood, not losing her vigilance for a moment. I was so close it was dangerous and gave me chills. I really like filming in nature."