The photographer who traveled to northern Italy encountered this pearl. At first he was shocked by the ruins of the old house, but when he saw that its interior was almost completely preserved, along with the luxurious 19th century furnishings, and the cellar with dozens of sealed bottles hadn't been affected by the weather, he was just shocked. .
Let's see what the old fork looks like from the inside.
Roman Roebruck is from the Netherlands, his favorite filming is old abandoned buildings. During a trip to northern Italy, he visits a small town where he comes across a 19th century villa.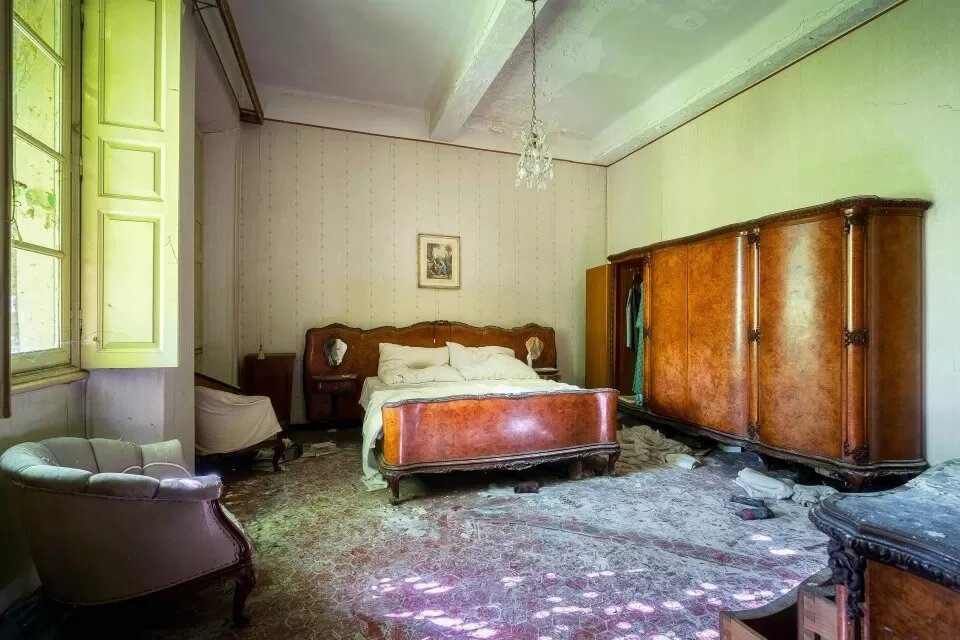 Passing through the green, moss-covered ruins, he was shocked at what he saw next. Surprisingly, the house has almost entirely retained its original interior with antique furniture.
It was as if time had bypassed the bedroom sets and all the rooms seemed ready for guests. Only a thick layer of dust does not indicate that people have not come for a long time.
Moving through the villa, Roman entered the living room, which was done in shades of yellow. There were plush sofas here, and on the ceiling was a delicate wood carving.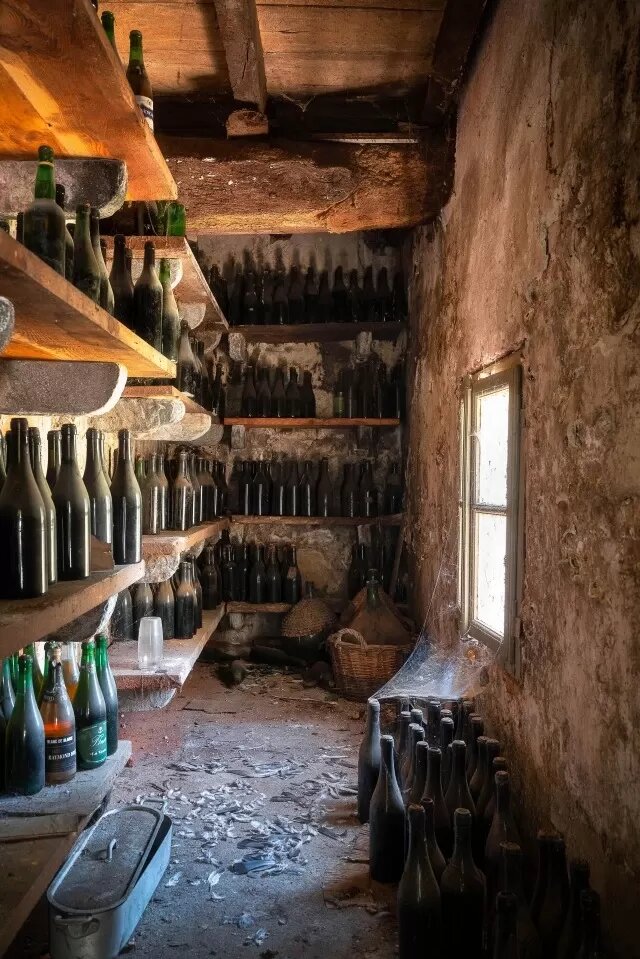 The rest of the rooms were no less impressive. In one of them he found a mural depicting a beautiful castle against the backdrop of the sea.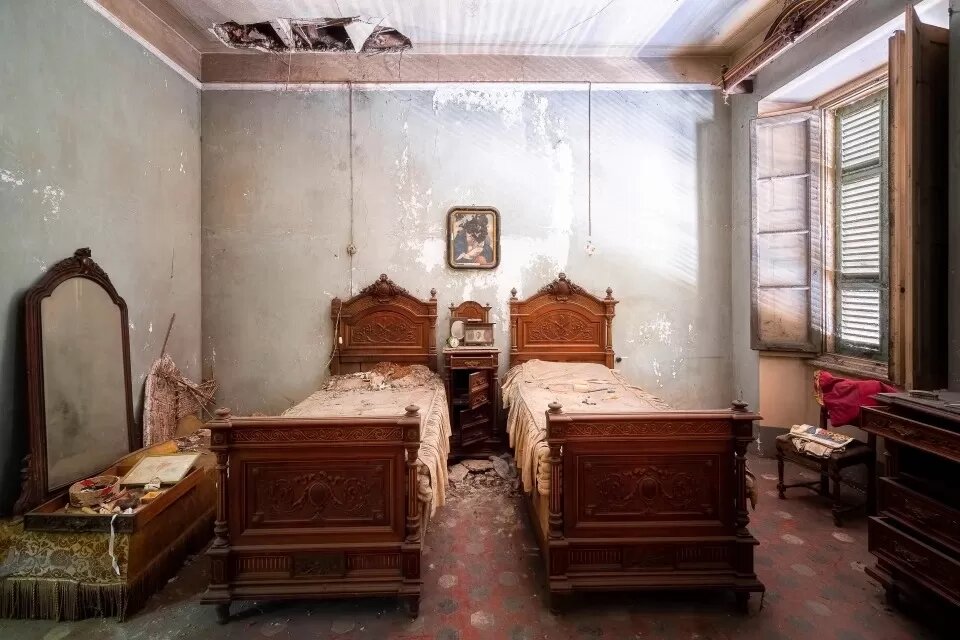 Roman then moved to the basement where he found a wine cellar with a collection of sealed wine and liquor bottles covered in dust.
The most interesting thing is that even the windows and their curtains are perfectly preserved. There were old books, statues of saints and Madonna in the rooms.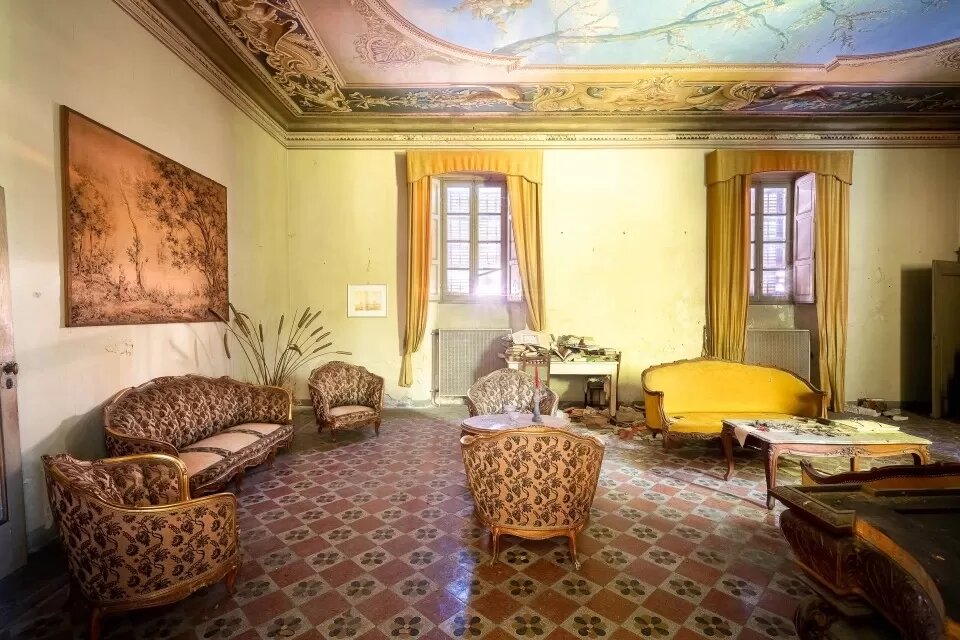 Later it turned out that this villa belonged to a knight lawyer. In one of the rooms there was even his portrait with the inscription that this man was born in 1874.
After the lawyer, a wealthy family of landowners lived in the house, which grew cereals.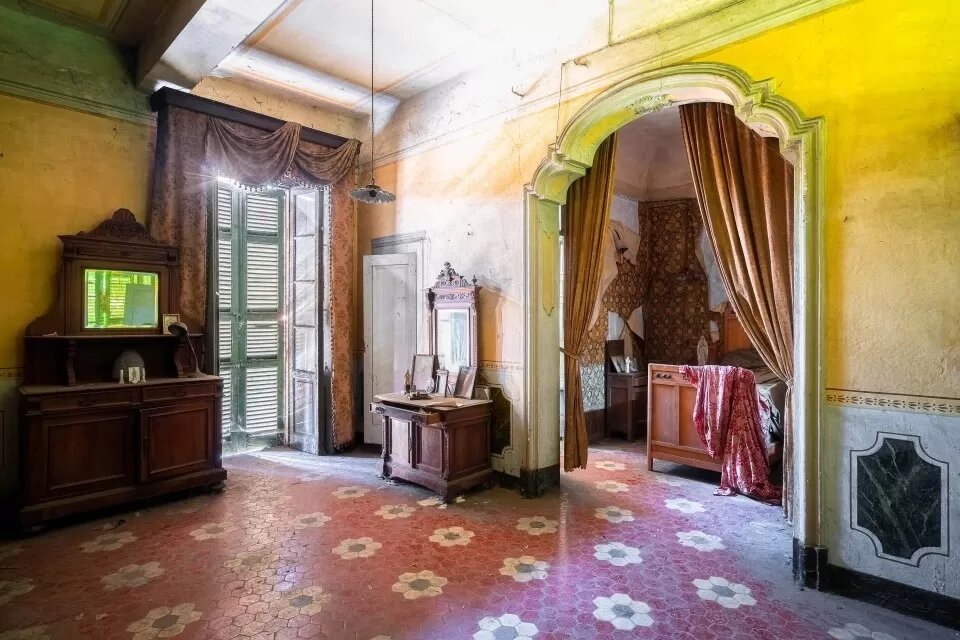 Still in the office, the photographer came across several birth certificates, one of which indicated that the son of this family was born in 1941 and had a higher education in the field of agriculture.