About six months ago, an elderly man named Terry first arrived at the animal sanctuary.
The next day he came with a special brush so the cats could scratch more easily. After that, he started visiting the cats every day.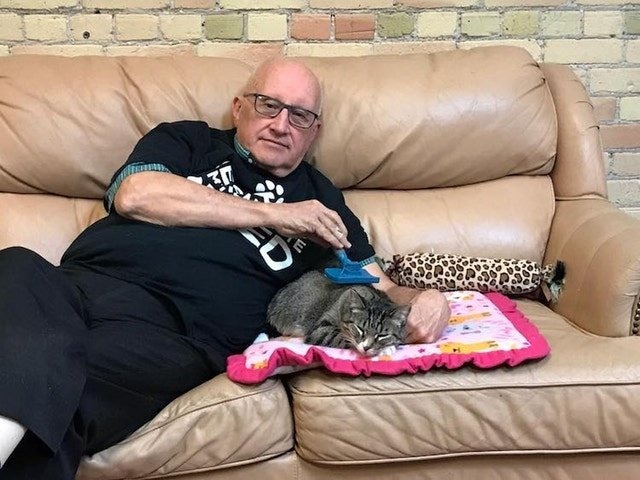 The goal of the shelter is to ensure that no more cats are euthanized or caged because their owner cannot be found. However, the shelter often welcomes animals with special needs. That's what makes Terry's so appealing. He had his heart set on helping cats that no one else wanted to take care of.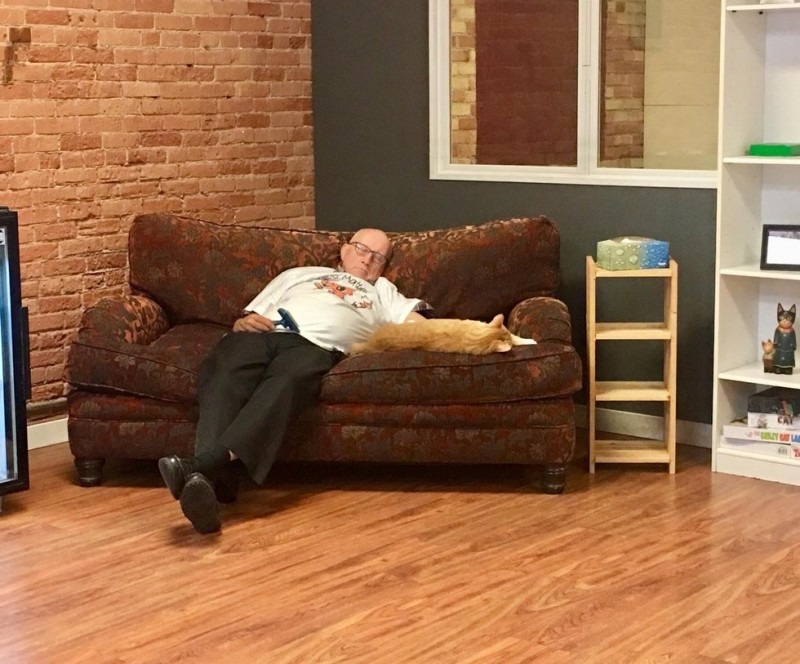 Terry loves animals, but his favorite activity is lying on the couch and taking a nap with a cat or two on his lap or in his arms. Terry also has a special talent. He can calm even the most nervous cat with his love and tenderness.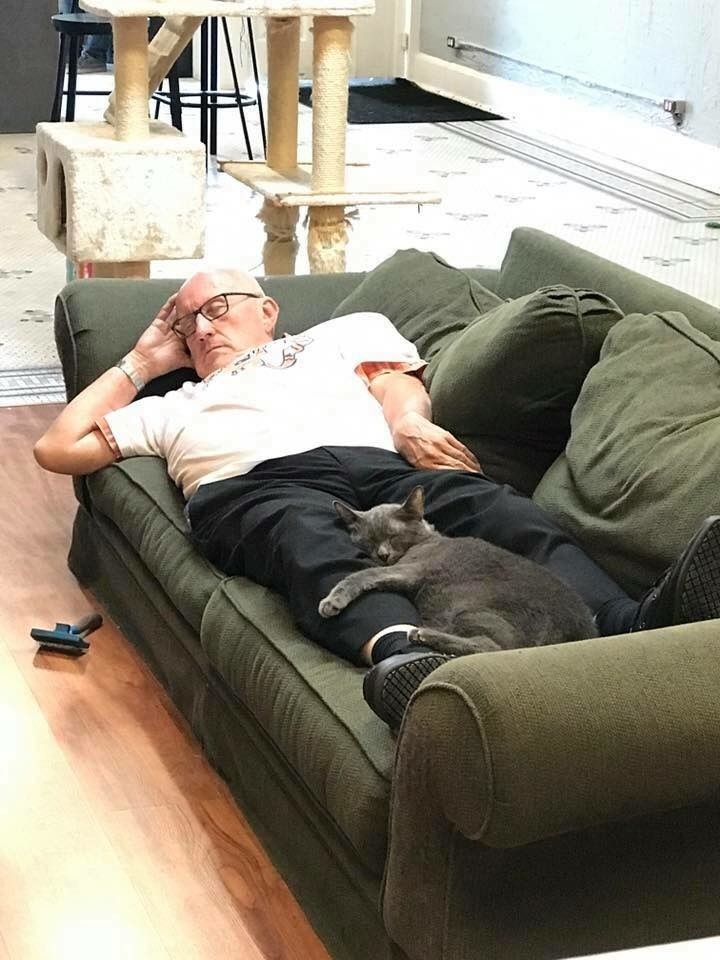 He grooms cats, brushes them and knows what they like. Of course, he also likes to be on the couch with the cats. Cats love to sleep next to him, so we don't mind that."
Terry is recognized as an official shelter volunteer and hasn't missed a day since arriving six months ago.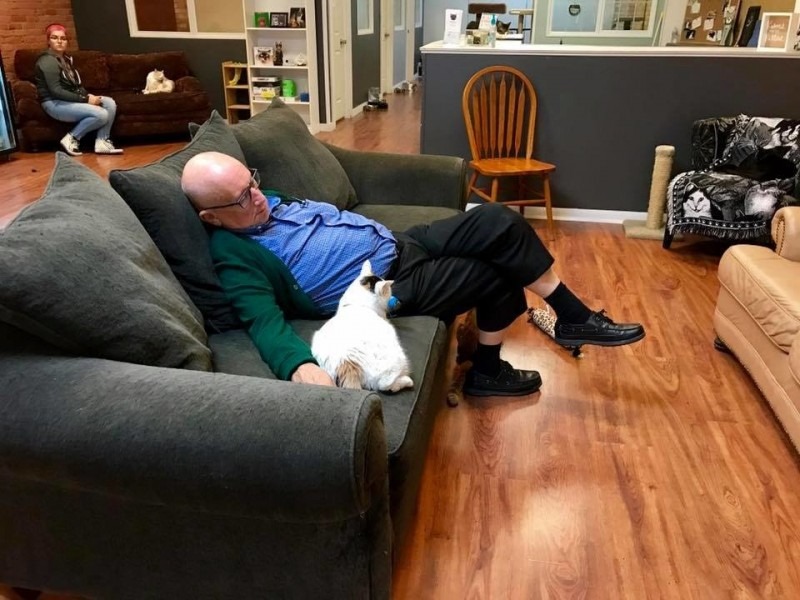 When a photo of Terry and the cats was recently posted on the shelter's social media account, Terry was liked by many online! He said. Some of them even called him "Cat Grandpa" and sang a song about him. Terry seems a little surprised by this popularity, but he likes the nickname "Cat Grandpa".