Basically, friendship is born between people with the same character, interests, education, values, etc. However, sometimes there are such strange pairs of friends where you have absolutely no idea what unites them. For example, what do Jennifer Aniston and Selena Gomez have in common? Who thinks Victoria Beckham is the funniest of her friends? And who inherited the friendship of his parents? Here are 20 celebrities that few know about the company.
Jennifer Aniston and Selena Gomez
It would seem that Jen and Selena have nothing in common, but nevertheless fate decreed that they became friends. In 2009, 16-year-old Selena accidentally bumped into the famous 40-year-old actress in the ladies' room at an awards show. According to Gomez, she was shaking all over after meeting her idol. And when Aniston said "Hi" to her, Selena ran away in excitement on shaky legs.
Six years later, Selena and Jen starred together in the documentary "Unity." And after their general manager arranges a friendly meeting with his wards. Aniston invited Gomez over for pizza, where they got to know each other better and found that age is no barrier to friendship. The main thing is to have similar interests and outlook on life.
Rihanna and Cara Delevingne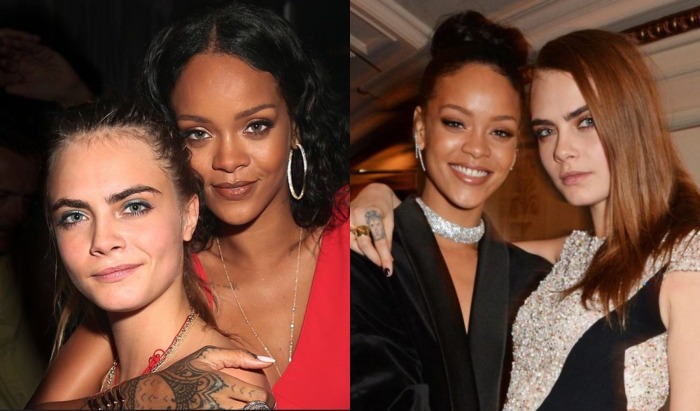 British supermodel and actress Cara Delevingne met Barbadian singer and actress Rihanna 10 years ago at the Victoria's Secret fashion show. During this fashion show, Delevingne paraded on the catwalk and Rihanna sang. From that moment, the girls became best friends, and joint work in Luc Besson's film only brought them closer. However, their friendship only became known a few years ago, when Kara posted a collage of memorable shared photographs on her social media pages.
Such nostalgia was timed to coincide with Rihanna's 30th birthday. After this publication, the singer began to be asked about the details of their friendship. Rihanna only replied that despite their busy schedules and constant traveling, they could always call each other. On the phone, they share whatever is on their mind or just find out how their day went.
Jennifer Lawrence and Emma Stone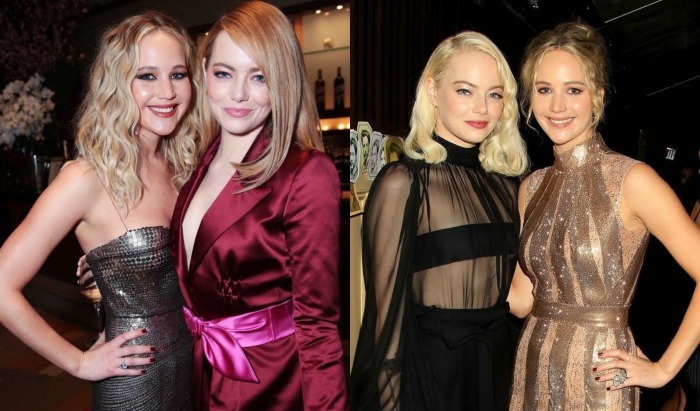 At first, these beautiful actresses started a correspondence by SMS, which they call their version of the "Journal of Memory" in 365 messages. In addition, the actresses corresponded every day, discussing various topics: from filming to makeup. Interestingly, at the very beginning of their relationship, Emma was even a little jealous of Jennifer, believing that she was far from the brilliant and talented Lawrence. But despite everything, the friendship turned out to be stronger, and the feeling of envy disappeared.
The girls support and care for each other, not only in everyday life, but also on set. The actresses claim that even if they stop doing one thing, their friendship will remain just as strong. According to Jennifer, she values ​​friendship very much, otherwise only work will remain in her life. Therefore, regardless of the workload and fatigue, at least once a week she has dinner with her friends or even spends the night with them.
Beyonce and Gwyneth Paltrow
The actress and the singer met at one of the events in New York. They started talking and from that moment their friendship started to grow. Paltrow adores the singer's entire family, considering them "the best people on Earth." And Beyoncé, in turn, says friends as beautiful as Gwyneth are yet to be sought out.
Gwyneth thinks their best times were when they were sitting around in sweatpants, drinking wine and talking slowly about all sorts of nonsense. She also states that Beyoncé, unlike many celebrities, in everyday life is an ordinary person, without pathos and troubles, with whom it is easy and pleasant to communicate with on any subject.