This is a very touching story of a very friendly elephant. An elephant named Pori and her daughter Tana have been reunited. They haven't seen each other in over a decade. Nevertheless, as the event shows, their love for each other has not waned.
Pori arrived in Germany in 1983, at Magdeburg Zoo, having been born in Zimbabwe in 1981. She remained there until 1997, when she was transported as part of a breeding effort to Tierpark Berlin . Tana was her first calf, born in 2001.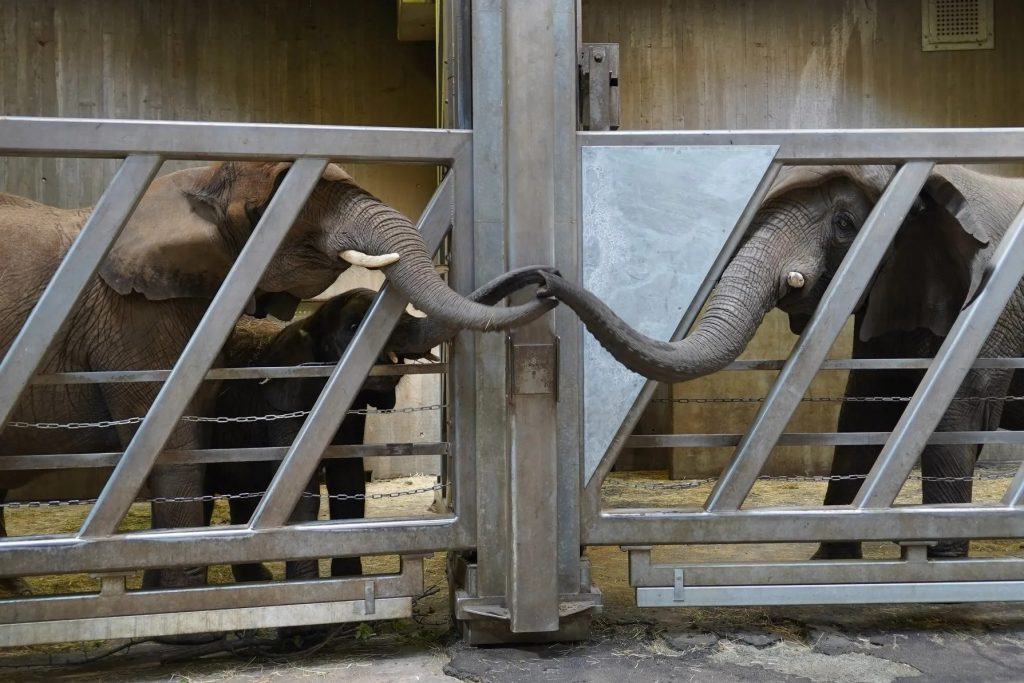 Elephants are extremely social animals. The dominant female is called matriarch; and of course she has a very important role in family life. The females stay in their herd.
The female elephant is able to procreate until the age of 50. The elephant is pregnant on average once every 2 or 4 years. Most of the time, elephants only have one baby, but very rarely twins.
"Pori's arrival in Halle is a milestone in modern elephant husbandry," zoo director Dennis Muller said in a statement. "In future, all elephant herds in European zoos should be cared for in such natural family structures. Today we got a lot closer to that goal."