It is always heartbreaking to see animals kept in cages, let alone majestic lions. Nowadays, there are many circuses that are forced to live with these magnificent wild cats. Two of them were rescued by a special team and it all ended with them being allowed to walk around. The lions touched the grass for the first time and it was an emotional moment.
For more than eight years, Tarzan and Tanya have been forced to live a miserable life in a Guatemalan circus. These two giant cats were kept in small cages and haven't received any medical treatment for a long time. Fortunately, ADI), a global animal welfare organization, heard about their story and came to their rescue.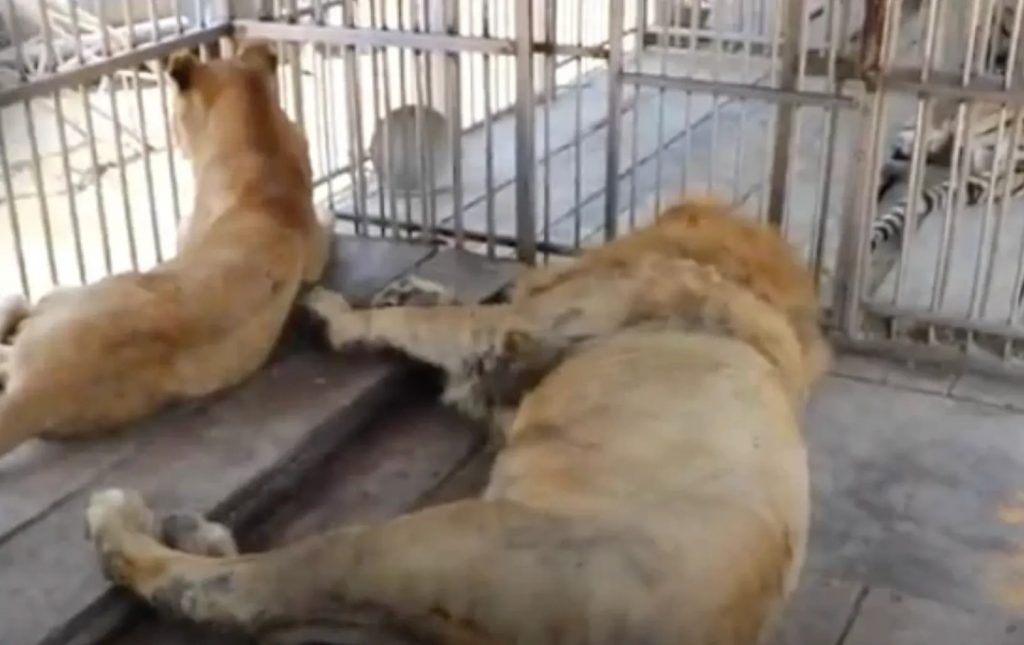 Normally, these giants are not afraid of things, but when the ADI President and Vice President came to their rescue, these two were very scared and confused. They lived very hard and sad lives and left scars inside and on their bodies.
Fortunately, after a long and sad life, Tanya and Tarzan were finally able to be taken to a rehabilitation center and then to their new home in South Africa.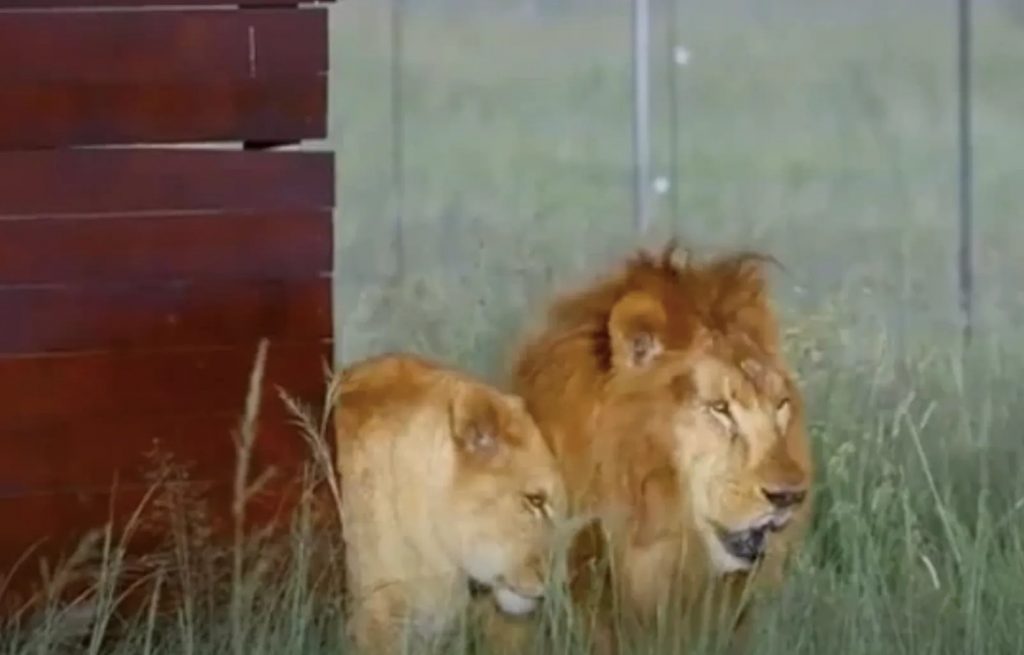 It was then that they were able to stand on the grass for the first time, a wonderful moment.