What we experience as humans is also experienced by animals. Even animal mothers grieve when their baby dies at birth. Some of them are constantly looking for their babies and become depressed when they realize that they are no longer there.
Queen Uniek, a Dutch horse, was pregnant with her first child.
From then on, she started pacing around the stable, her mouth burning with worry. Her owner, Yvonne, was by her side and tried to calm her down.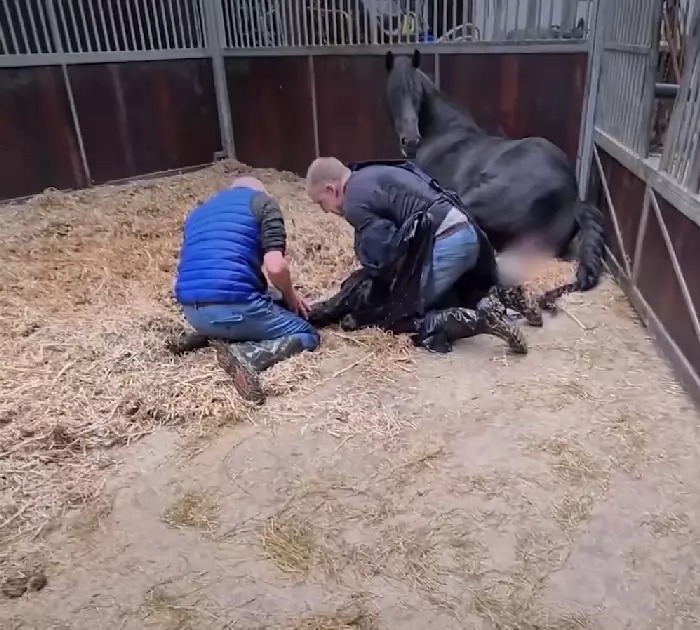 The vet took the foal out, which was not breathing. Every effort was made to resuscitate her, but it was too late. She couldn't be saved.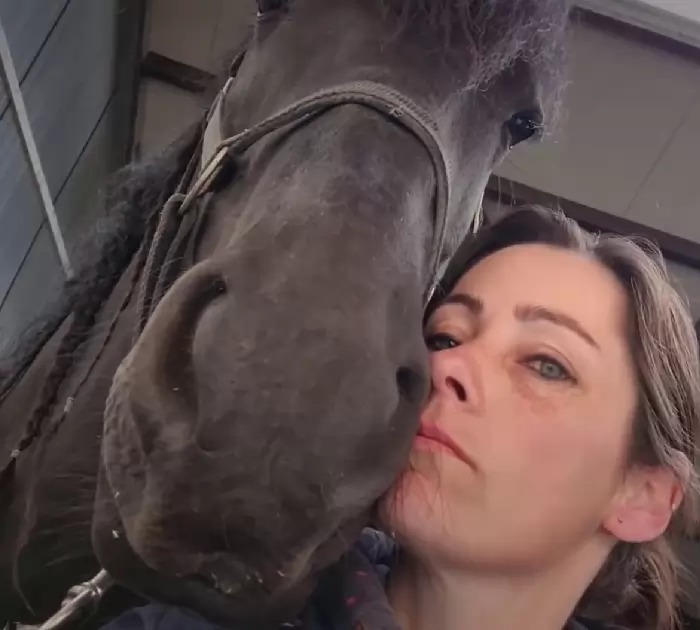 The distressed mare tried to resuscitate the little horse by licking it, but to no avail. They found their beloved horse in great pain.
In the meantime, Yvonne and the rest of the staff have been informed that an orphan foal has been cared for.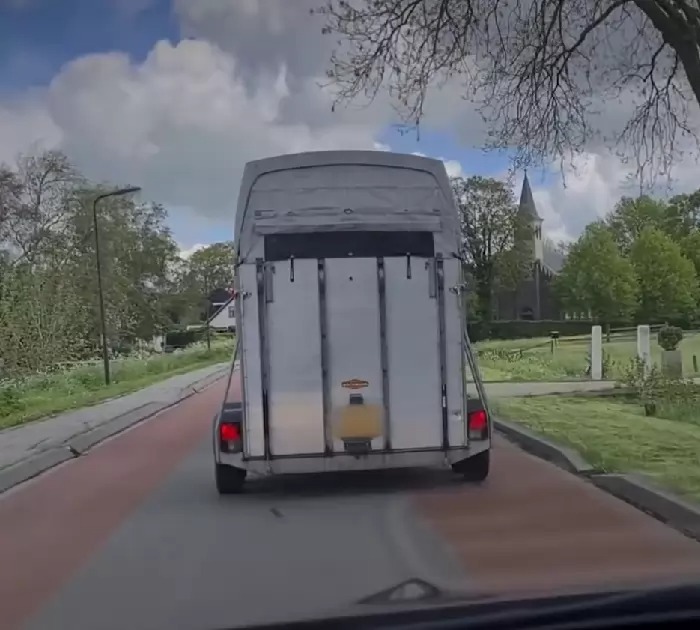 She wasn't sure that Uniek would accept her.
The little animal was loaded into a van and taken to his farm. She had lost her son and the colt had no mother.
Yvonne slowly brought him to Uniek.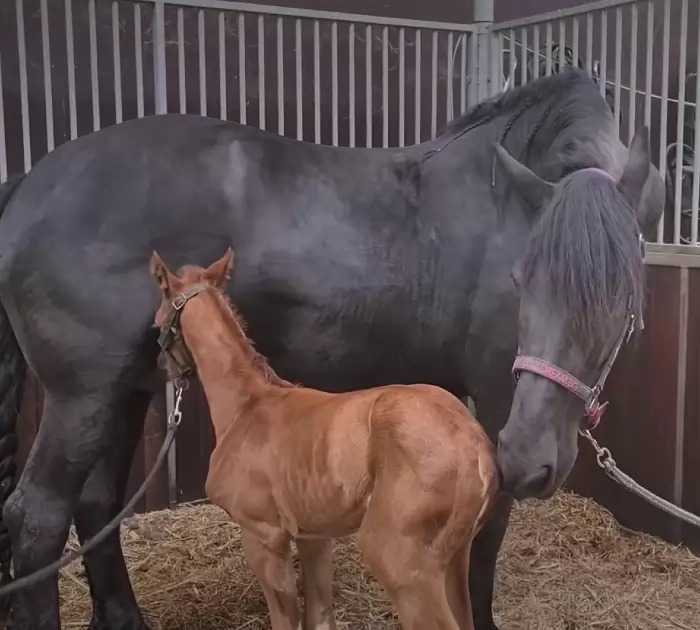 She performed a little dance and looked like she was delighted to see her baby in front of her.
"It was a special moment. I didn't think this would happen…" Yvonne said.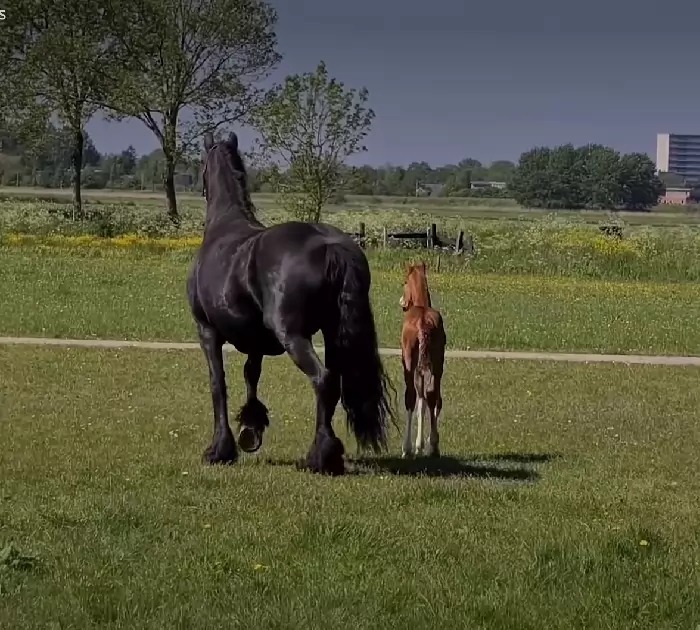 Since then, Queen Uniek has not left the side of the little one. The next day they found the loving mother with her son, and Uniek was emotionally caring for the adopted foal. Where he went, she went too. When Yvonne put them out to pasture, the colt ran free and played like a young animal. Uniek, however, followed behind and kept an eye on the cub.