In the very early hours of the morning, an owl was noticed sitting in the middle of the road on a busy road on the outskirts of Maryland. Cars drove around the bird, which could not move forward because it appeared to be injured.
Scores of people called the police about the owl and the person closest to the scene was Corporal Michael Latrum of the Maryland State Police Natural Resources Patrol. Latrum already had experience with birds of prey, so he decided to take the matter into his own hands.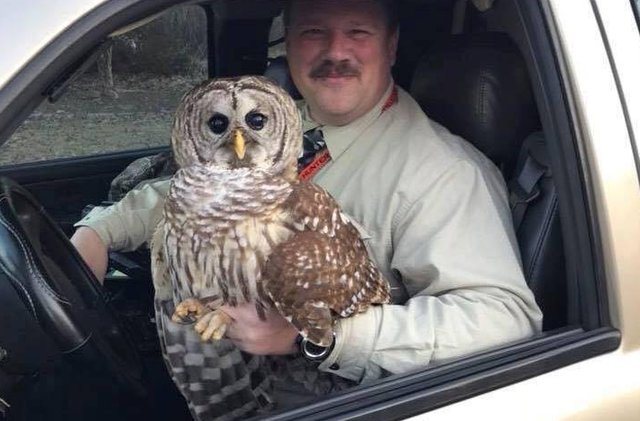 When the corporal saw the owl sitting in the middle of the road, he took off his raincoat, carefully walked over to the bird, and quickly draped his raincoat over the bird, wrapping the owl inside.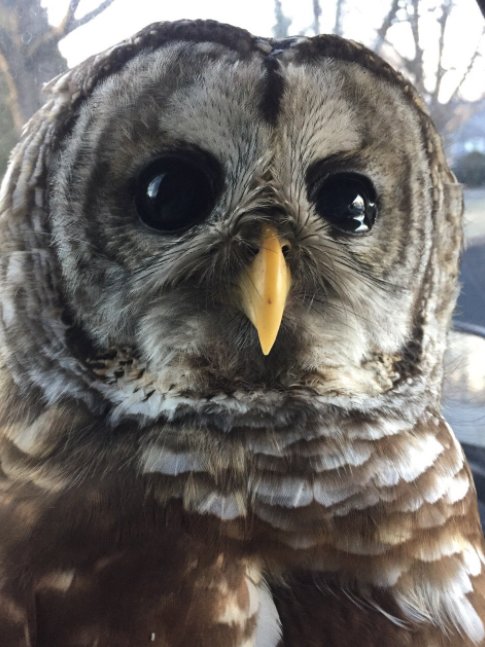 First he covered the owl's head to keep it silent in the dark, then its paws to keep it from scratching it with its sharp talons.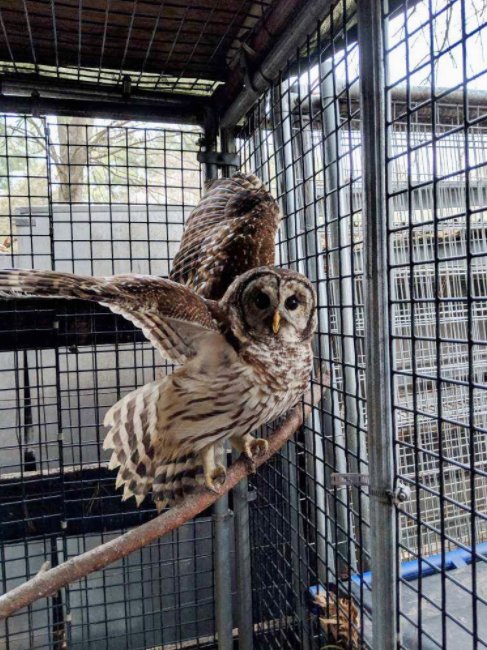 Rattram took the silent bird to his car and placed it in the seat next to the driver. The owl looks around in surprise, she is still shocked and confused, but shows no signs of aggression, only surprise and confusion.