You undoubtedly know Disney. We all know how lovely and beloved the original series was, and I'm sure the remake will be just as successful. But what about the actual moments of Mufasa and Simba? This is how a veterinary photographer managed to capture the perfect shot. Plus, they also recreated famous scenes from the Disney animated movie.
Parisian photographer Sabine Bernat captured the enchanting scene while filming a documentary in Kenya's Masai Mara region.
The photos show a majestic lioness defending her territory and a cub (arguably the most playful) sliding on her father's back and reaching for a cuddle.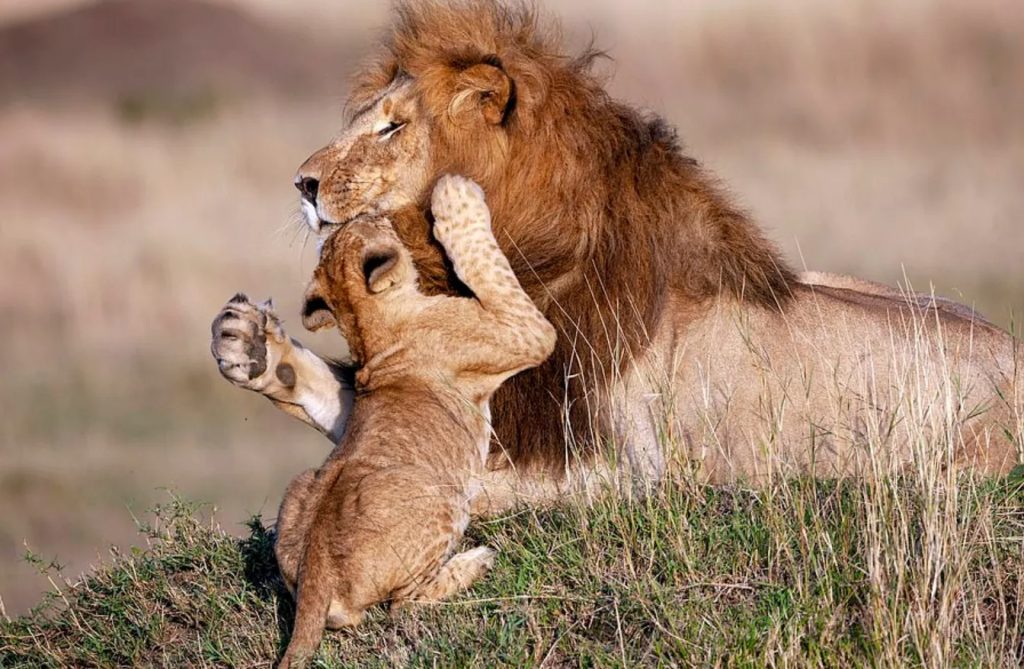 According to the photographer, this tender moment was captured while he was taking pictures for a children's book. And they were able to capture this adorable moment.
I was amazed at how gently this big lion treats its young. He seems to be having fun. In the delicate morning light, it was a moment of pure grace."