A cat with different colored eyes, one pale green and the other blue, and a split upper lip called a cleft lip, has found the perfect host: a little boy named Madden, who has precisely the same peculiarity.
However, shortly after birth, Madden had lip surgery and is left with only a small scar from his cleft lip. Madden, seven, from Oklahoma, was born with an eye problem called heterochromia, which means his eyes have a specific coloration.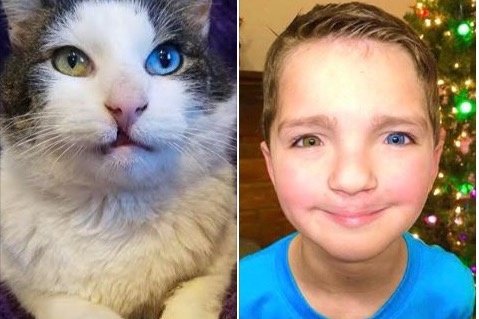 When Madden's mother learned that a two-year-old cat with the same condition was living in a Minnesota foster home, she immediately thought this cat would be the perfect pet for her son.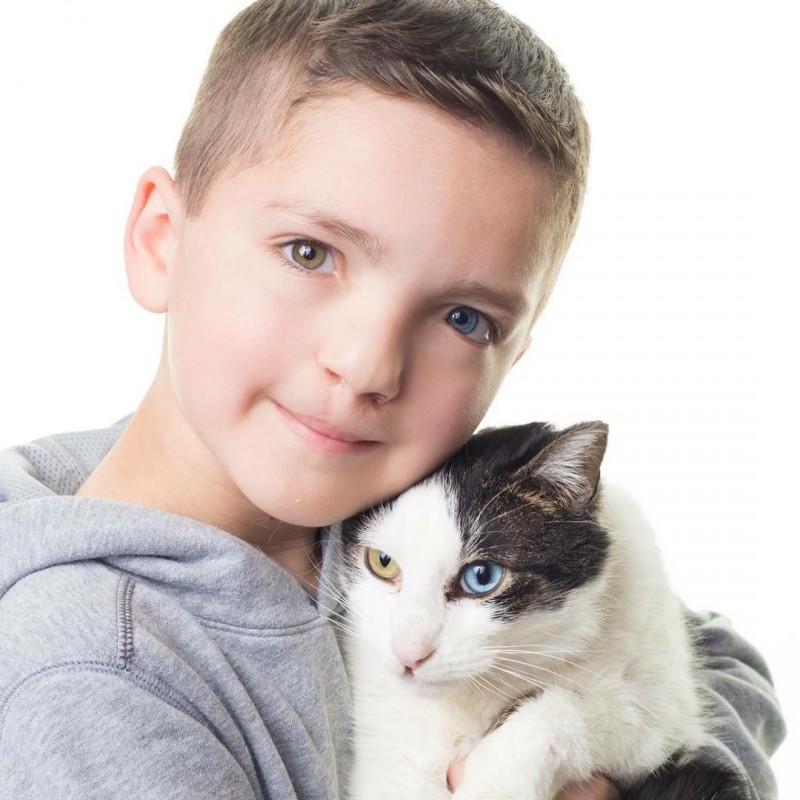 The feline, named Valentine, lives at Mending Spirits Animal Rescue in Mankato. According to a volunteer at the shelter, He is beautiful to look at and beautiful to be around, he is very simple and gentle, but also has a great need for human attention. Madden and his parents flew from Oklahoma to Minnesota to pick up the cat from custody the weekend before.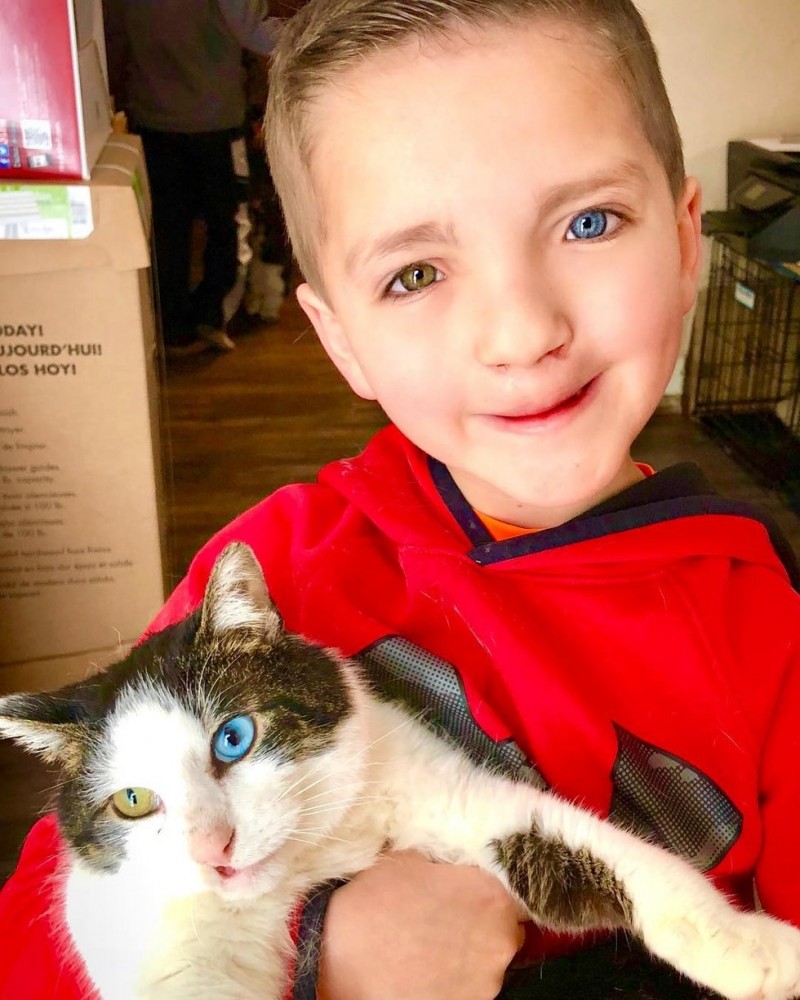 When acquaintances and anonymous Internet users learned of the purpose of the trip, they made a financial contribution to the trip.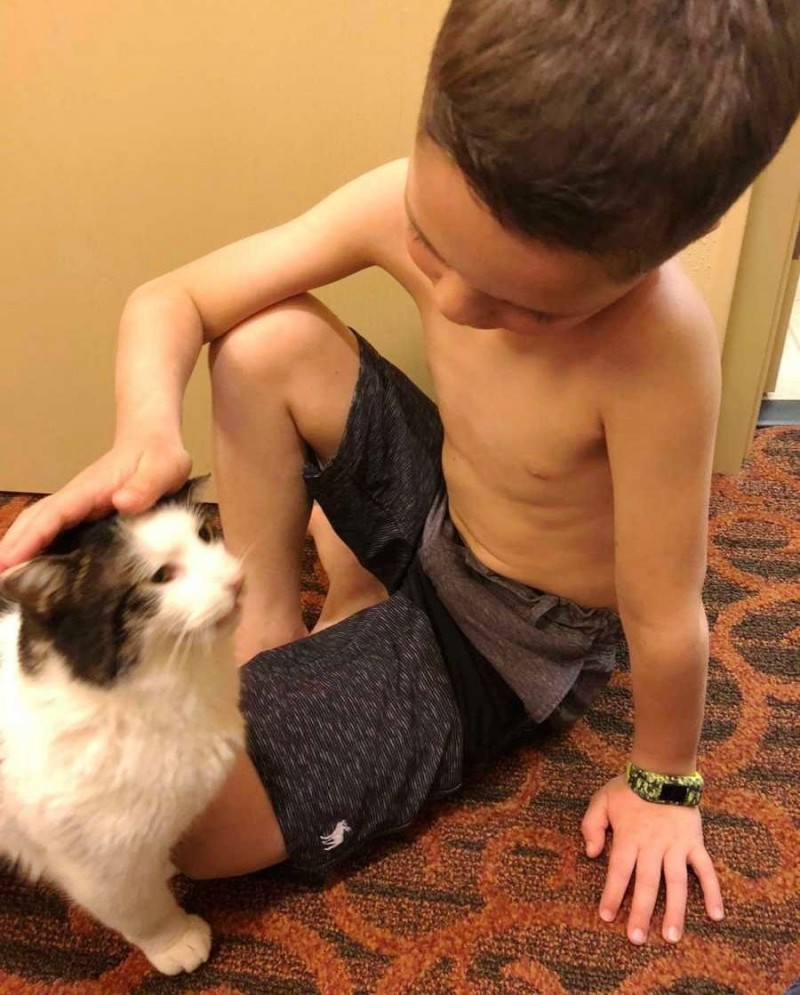 The meeting between Madden and Valentine immediately made them friends and the cat gave the young boy a loving hug. Madden then christened the cat a new name, Moon.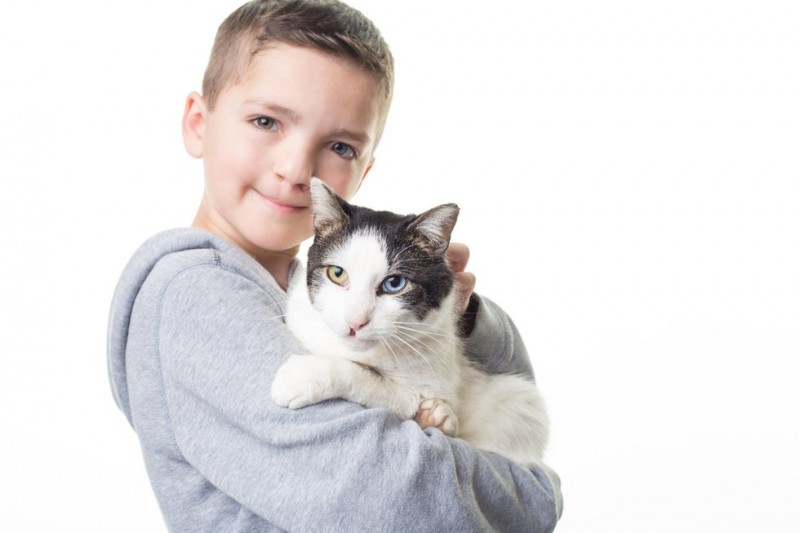 They were two very handsome boys, born with different eyes and split upper lips. We were sure they were made for each other, explained the kid's mother, Christina Humphreys.