All shelter animals have the same dream: to find a human being who will take them in and give them a loving forever home. But unfortunately, some animals take longer than others to be adopted.
Many cats and dogs spend months or even years watching people pass by, even as they yearn for their attention.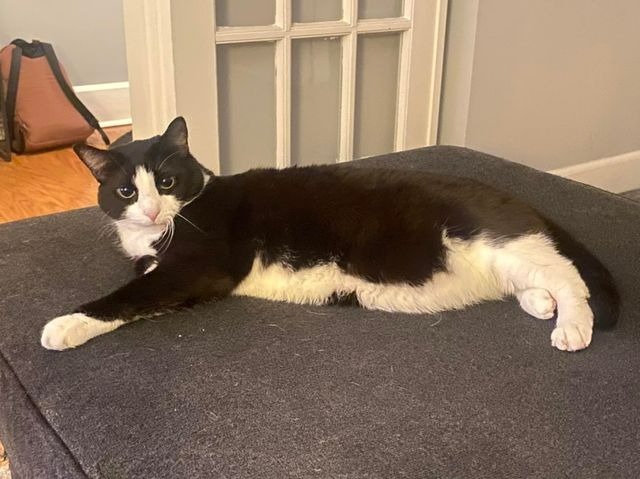 But a shelter cat, who often banged on the window of her kennel to be noticed, finally found a home after months of waiting.
Vali, a 10-year-old black and white cat, arrived at the Community Cat Club of New Jersey earlier this year. "She was abandoned when her elderly owner could no longer care for her," said founder Sara Sharp.
It's always difficult when an older cat ends up in a shelter, but the shelter team was determined to give this cat a second chance. She spent time in a foster home, and the Community Cat Club hoped to quickly find a permanent solution.
"We were hoping to be able to find her a new home as quickly as possible, so she could move straight from her current home to her new home," Sara said.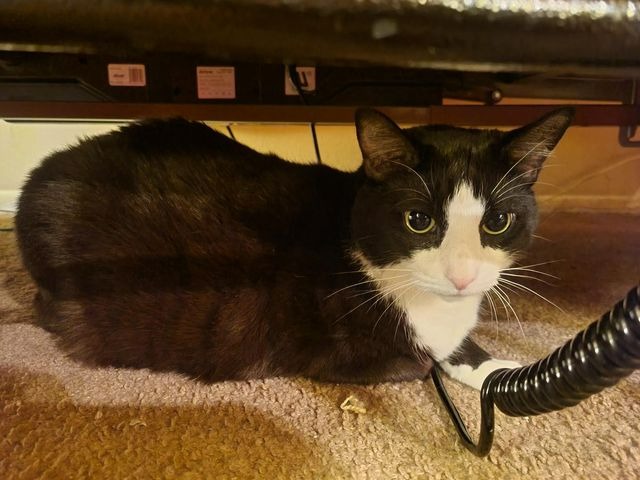 However, finding the right home for Vali proved difficult. Months passed, and no one took an interest in this sweet older cat. The shelter said it was "kitten season" and many of its senior cats were not finding buyers.
Vali had a lot of love to give, someone just needed to notice. The shelter wrote that Vali's "personality has really blossomed".
"She loves cuddling her humans and even gets along well with other cats and dogs if they respect her space," they wrote.
"She loves all humans, regardless of age!" can we read in another post. "She deserves the world because she has quickly become a loving addition to her foster family and will make anyone so happy!"
Vali, too, was eager to find a new home – and did something to make sure the world noticed.
The shelter placed Vali in its Petco adoption center, hoping for more exposure, and the senior cat has made it clear that he is "ready for bigger and brighter things".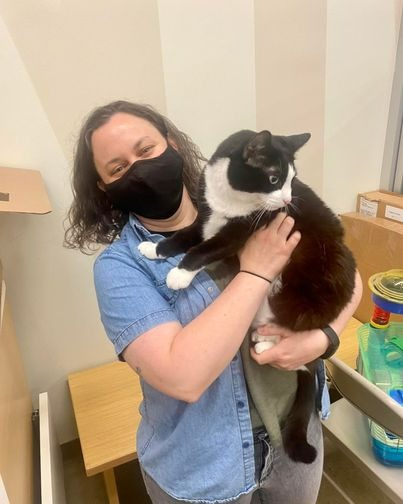 A video shows Vali in her kennel, constantly pawing the glass at people passing by. After months of being ignored by potential adopters, she was doing her best to be seen:
It's heartbreaking to see a lonely shelter cat yearning for love and attention like this – but thankfully the video went viral and helped bring Vali to the world. After being ignored for six months, Vali has become the shelter's most famous cat.

"His little video touched so many people."

And luckily, the video hit the right person. On June 22, the shelter announced that Vali had finally been adopted!

A woman reportedly saw the video, showed up to meet Vali in person, and "knew it had to happen."

The shelter wrote, "Way to go girl," sharing photos of Vali with her new mom.

We are so happy that this gorgeous cat has finally been noticed! Congratulations to Vali on finding her new home!