Crunchy wasn't in his best shape when Stray Rescue of St. Louis came to his aid. The two-year-old pup could barely see through his thick fur and, even worse, he was in a lot of pain.
Fortunately, the Missouri shelter took him in on an emergency basis and offered Crunchy the transformation of his life.
"Crunchy was recovered by our local animal control department," said Natalie Thompson, the shelter's marketing manager. "They contacted us to see if we could help him, so we did, and immediately sedated him and got to work."
By "work," Natalie Thompson meant shaving off the 3.5-pound pup's matted hair and getting Crunchy back on track.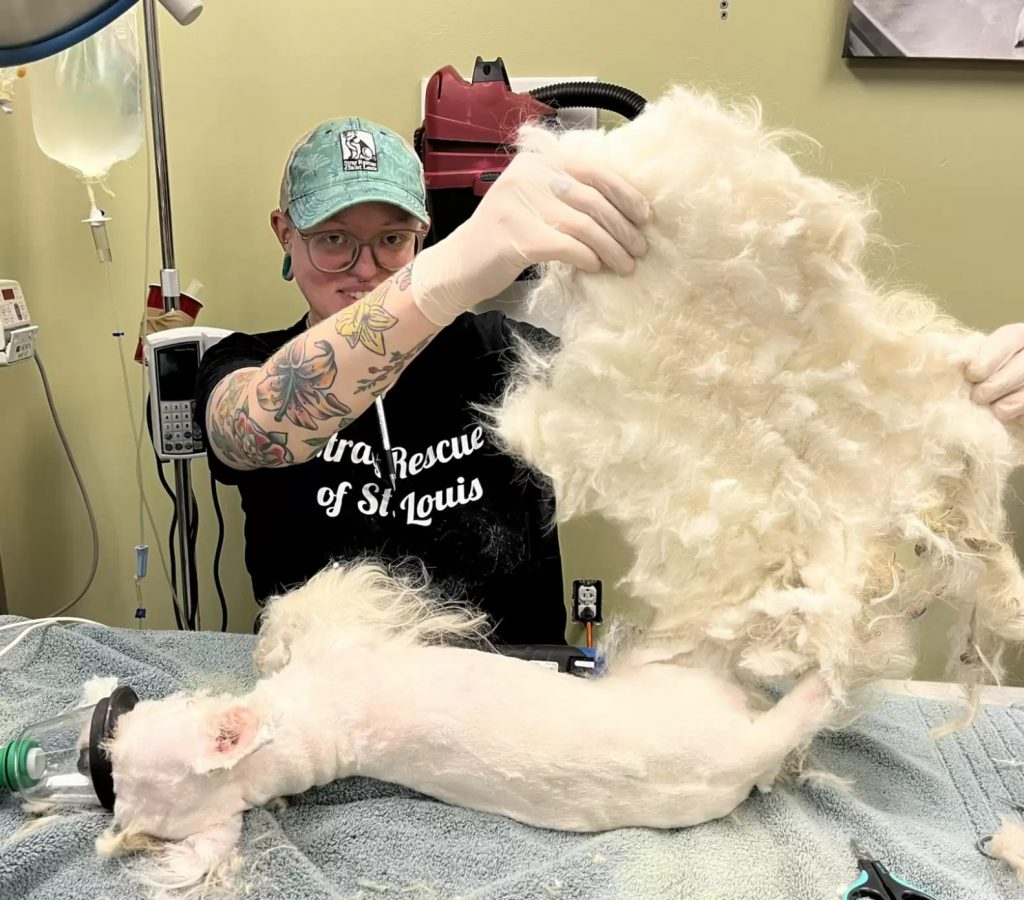 "He was very scared when he woke up after being sedated, shaved and cleaned up," Thompson said. "He was cracking and hiding – but he liked being tucked in."
Crunchy eventually warmed up to everyone caring for him and began to lie on their lap.
"We'll never forget the day he started acting and showing off his adorable personality," Thompson said.
"Crunchy had a long line of people waiting for him to be cleared for adoption," Thompson said. "He is now adopted and will never be neglected again. They already love it!"
His new life can begin – and he couldn't be happier.