The Golden Globe Awards ceremony took place in Beverly Hills on the evening of January 10-11, 2023. This year, organizers decided to bring back the red carpet in its entirety.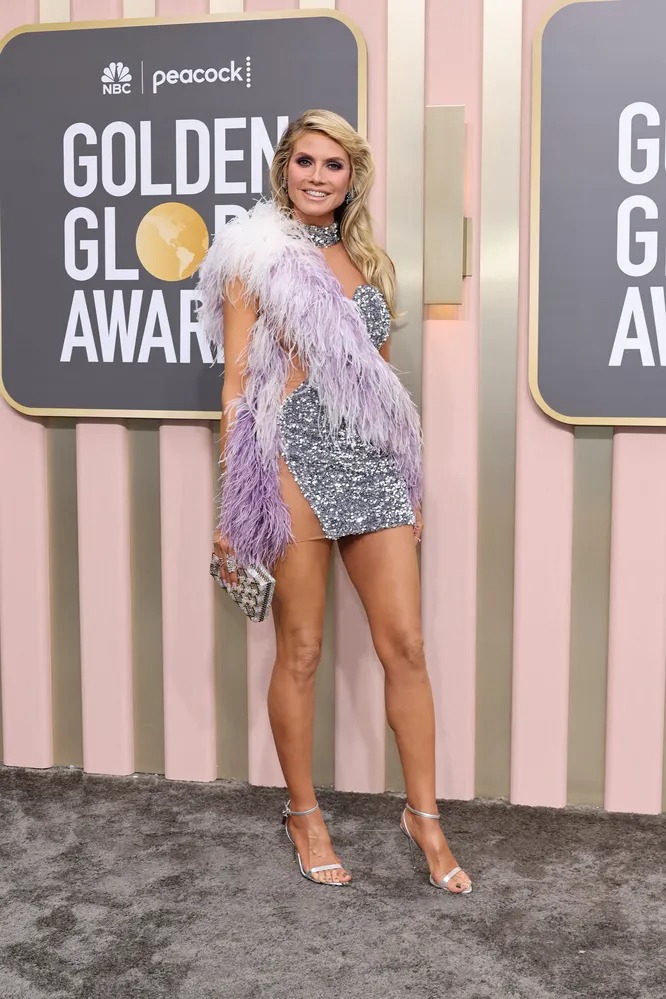 And the stars have decided to wear their best outfits. And one of the first to appear at the event was Heidi Klum. The model was naturally accompanied by her husband Tom Kaulitz.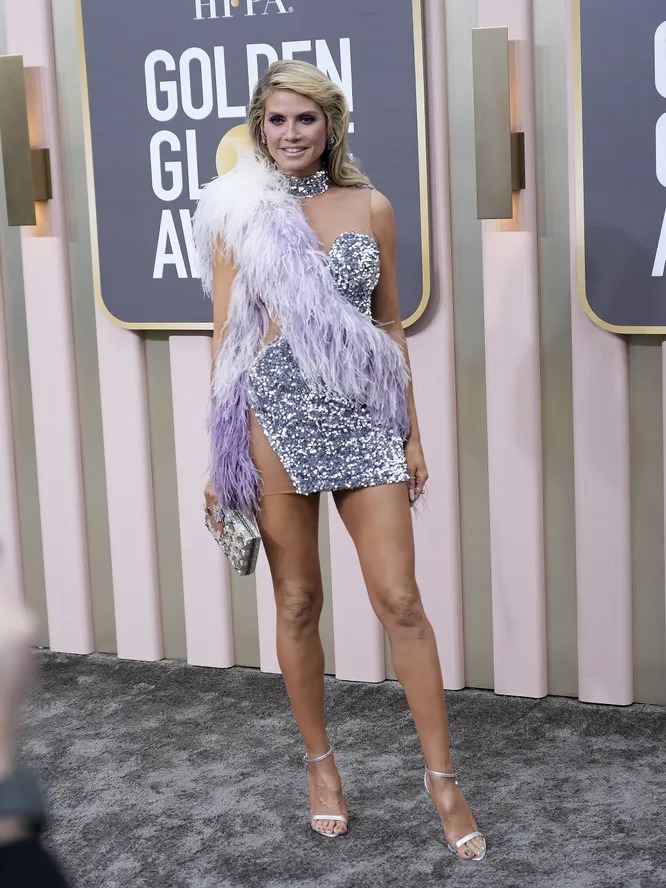 But the photographers' attention was focused on Heidi herself. It is true that she posed in a very bright and striking mini. The sparkly outfit, designed by Kevin Germanier, combined a flared neckline as well as feather embellishments. This dress is synonymous with the phrase "wearing it all at once".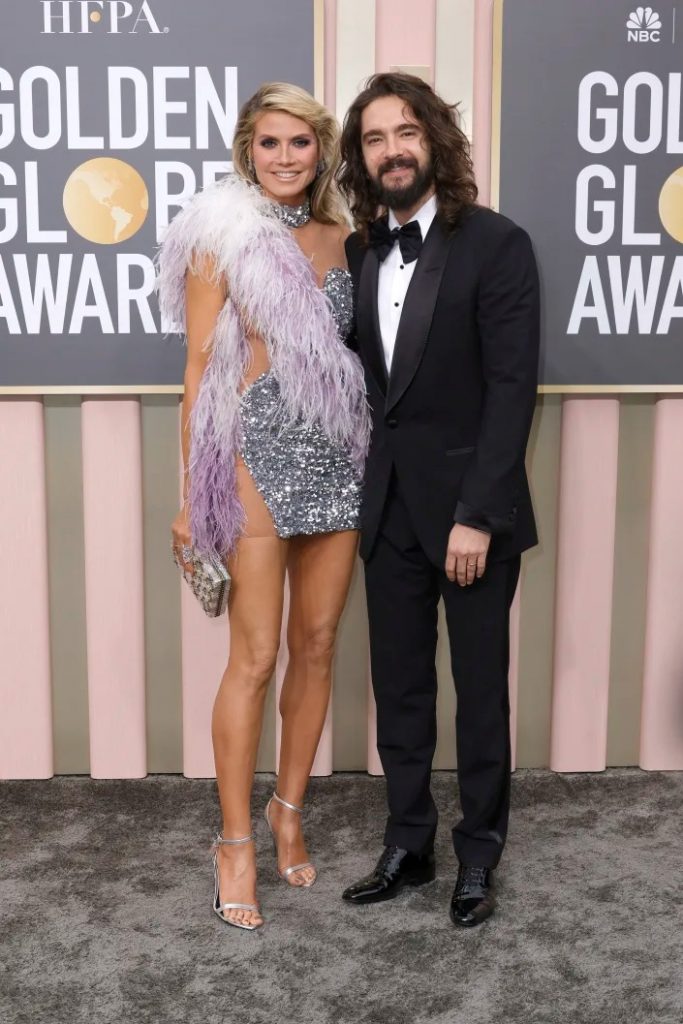 Minimalist silver sandals and a clutch complete this look. The model had her hair styled to one side and her eyes made up.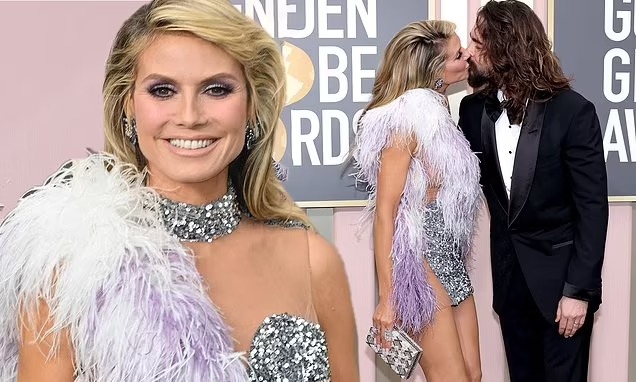 Besides, the makeup is very 90s. Her lips were only adorned with a gloss, the shade of which differed little from that of the rest of her face.