All dogs deserve to spend their final years in a loving and comfortable home, but sadly, that's not always the case. Many senior dogs are left waiting in shelters because many people don't want to take a senior pet into their home.
But fortunately, some people are willing to open their hearts to senior dogs, giving them a chance to live their last months and years to their best. This is the case of a man who took in a senior dog and given a whole new life.
Zach Skow, co-founder of California-based Marley's Mutts Dog Rescue, often takes in dogs in need of homes. But when he crossed paths with an old dog named Henry, it was the start of something special. Henry had been abandoned by his owners, probably because, as a dog aged around 16, he had a number of health issues. He was deaf, partially blind and had cancerous growths on his body.
"I remember the look on his face. You could feel his pain," Zach recalled. "He's a very old super senior, he has cancerous growths, he wasn't well, I could hear him breathing heavily, I saw him shaking."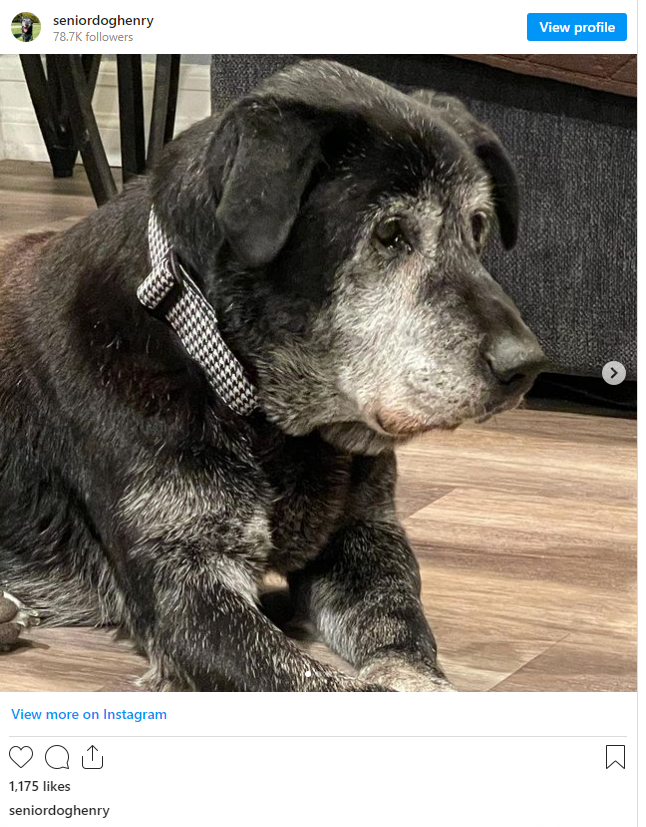 Zach decided to take the dog into foster care at the end of its life, initially believing that the old dog had only weeks or even days to live.
However, Henry settled into his new temporary home, and after receiving some love and kindness, he suddenly transformed into a happy, playful dog.
"He was getting better almost hour by hour," Zach said. "He was totally reborn". The dog that seemed on the verge of death was running and playing in his garden.
Guy picks up a confused 16-year-old dog from the shelter so he doesn't die alone — months later he's galloping around the yard after his foster dad 😍 😍 pic.twitter.com/jx2QJWrnZf

— The Dodo (@dodo) March 28, 2021
Henry underwent surgery to have his cancer removed, and after that he continued his "radical turnaround", filled with more life and joy every day.
"Every day he would do this canter," Zach says. "And then, every day, that gallop was getting a little more…exuberant."
This shows the impact caring for a pet can have, especially on an older dog. If not for Zach's intervention in giving Henry a home, he likely would have been euthanized or died alone in a shelter. Instead, their love truly brought him back to life.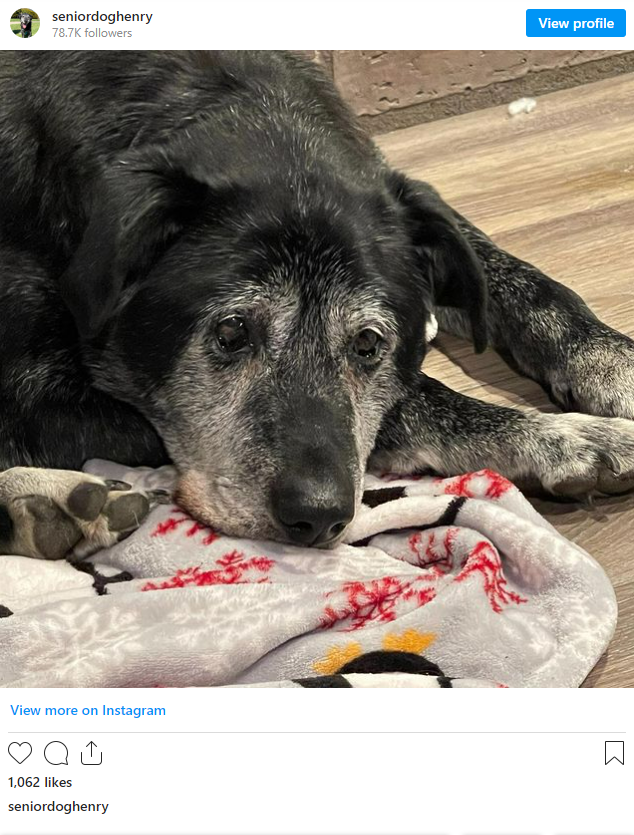 "I think the key variable to Henry's success is being part of a family," Zach said.
As the weeks passed, it became apparent that Henry still had a lot of life left in him, and Zach realized it was time to find his foster dog a "forever home."
To his surprise, he quickly received a number of adoption requests. One of them is from Caro Aguilar, who fell in love with Henry.
"I knew he was meant to be part of my life, just like he knew he was meant to be part of mine," Caro said.
After seeing Henry in person, she adopted him for good, even though she knew the senior dog wouldn't have much longer to live.
"We just want to love him for the rest of his life," Caro said in an Instagram video as she picked him up. "We're just going to take advantage of him for all the time we have with him."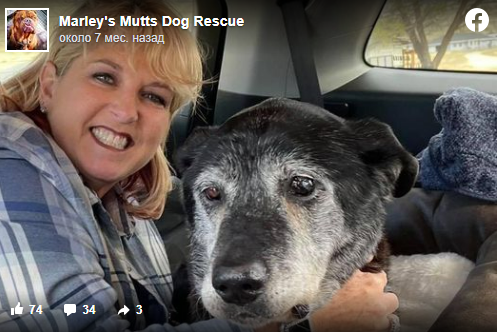 "He's going to leave this world surrounded by love, which is all we can ask for," Zach said. "He has enriched our lives while we've had him, and he's about to enrich the lives of those who will adopt him."
It took a while for Henry to adjust to his new home, but just like he did with Zach, Henry proved he still had plenty of life left in him for an old dog.
"I slept downstairs with him for the first two weeks after bringing him home because he was so shy. He wasn't used to things at all," recalls Caro.
"After two weeks he blossomed. He started going further and further on our daily walks. He was able to do about a mile non-stop – I was impressed with him.
Henry settled into his forever home and was much loved by his new family. They made sure Henry had lots of fun adventures in his final days, and created an Instagram account, @seniordoghenry, to share his journey with the world.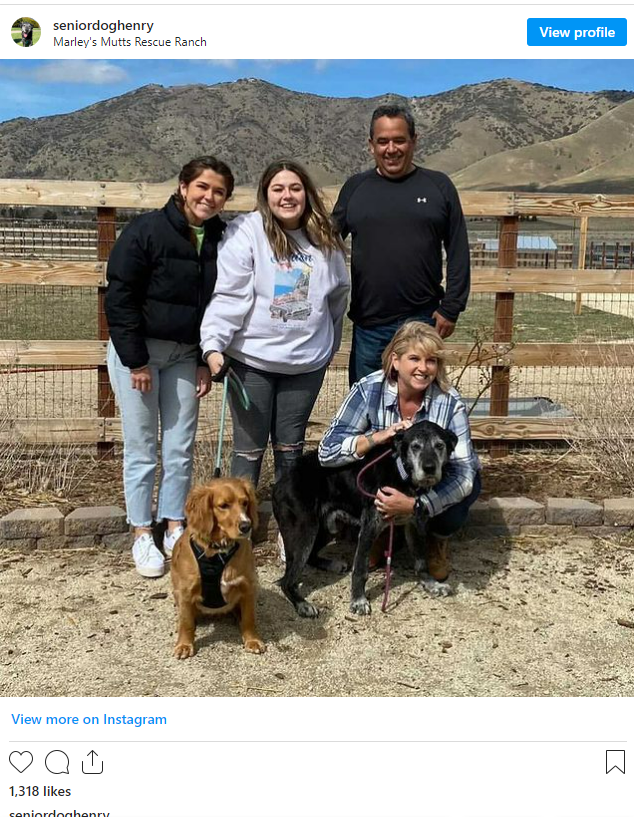 Sadly, Henry passed away in June. In a final post, his family shared the news of his passing with their followers. They took comfort knowing the dog had a loving family by its side in its final hours.
"He died peacefully with myself and our family by his side," the statement read.
"I'm a mess and my heart is broken. There was a joy in my life that I cannot explain; he brought sunshine in the dark days and unconditional love every day… I know he brought joy to so many people, and to my family, you all brought light and love like us couldn't understand it."
Henry has crossed the Rainbow Bridge now, but his story remains a happy one: thanks to these caring people, Henry was able to spend his last months surrounded by love ❤️.