Bakari the leopard did not have a happy childhood.
Bakari was bred in a German zoo in 2010 for a publicity stunt. The leopard cub was displayed at a Christmas meal for visitors to take pictures with him after he was taken from his mother as a baby.
Bakari, like many other "selfie bears", was not much help to his owners once he had taken his pictures. Tierpark Nadermann, a German zoo, concluded it had "no room" for the cub it deliberately produced when it was just two months old, and euthanized it.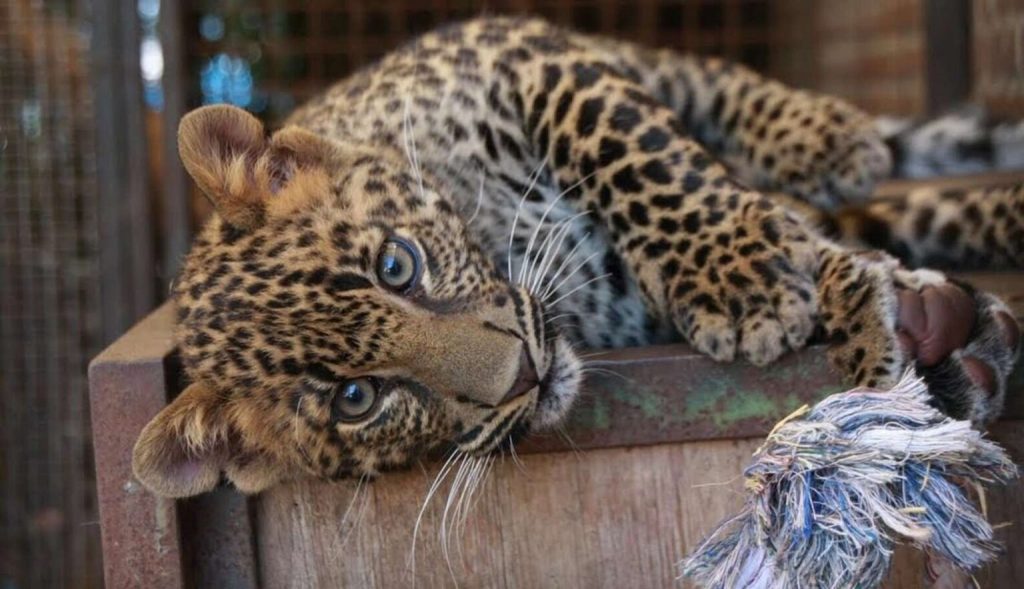 The story of many bear cubs ends there; they disappear or spend the rest of their lives in small cages in roadside zoos. Bakari was a bit lucky, as he ended up in Stichtung Pantera, a shelter in the Netherlands.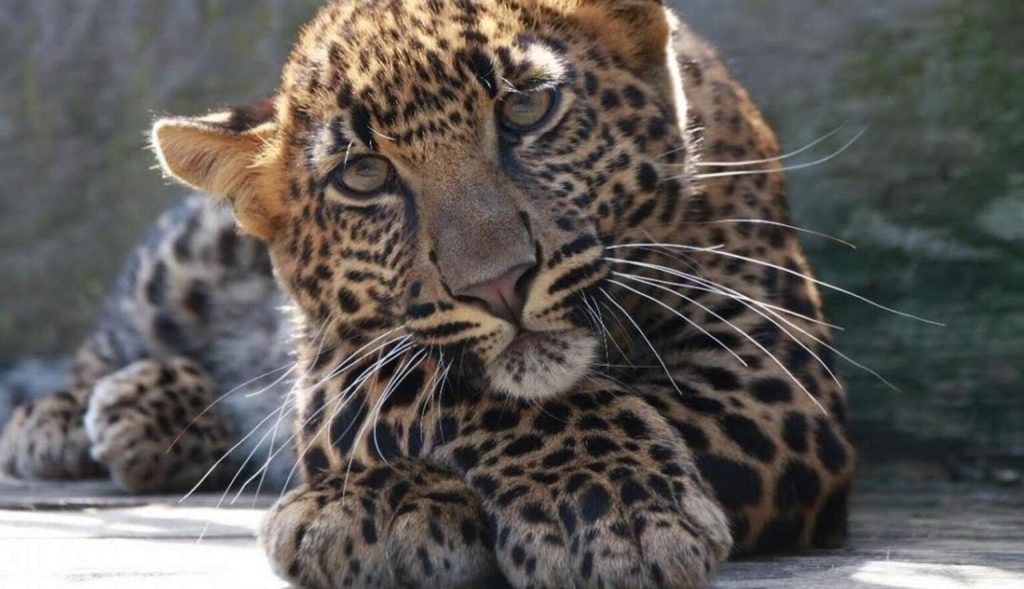 But since Bakari had been separated from his mother so young, he had to be raised by humans – which can cause psychological damage in wild animals. And even though the sanctuary had good intentions, it faced serious financial problems: many enclosures were dilapidated, but the sanctuary did not have the means to improve them.
Bakari grew up in a small cage without enrichment for three years as the sanctuary tried to stay afloat. Eventually, in 2021, the shelter asked for help from Four Paws International.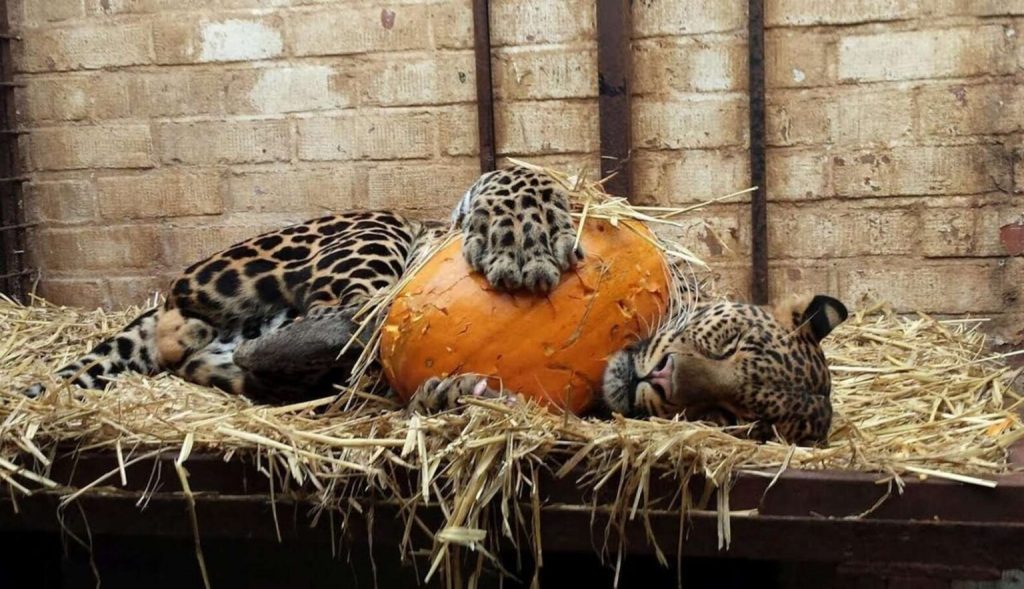 When Four Paws arrived on the scene, it was clear that Bakari's predicament needed immediate attention.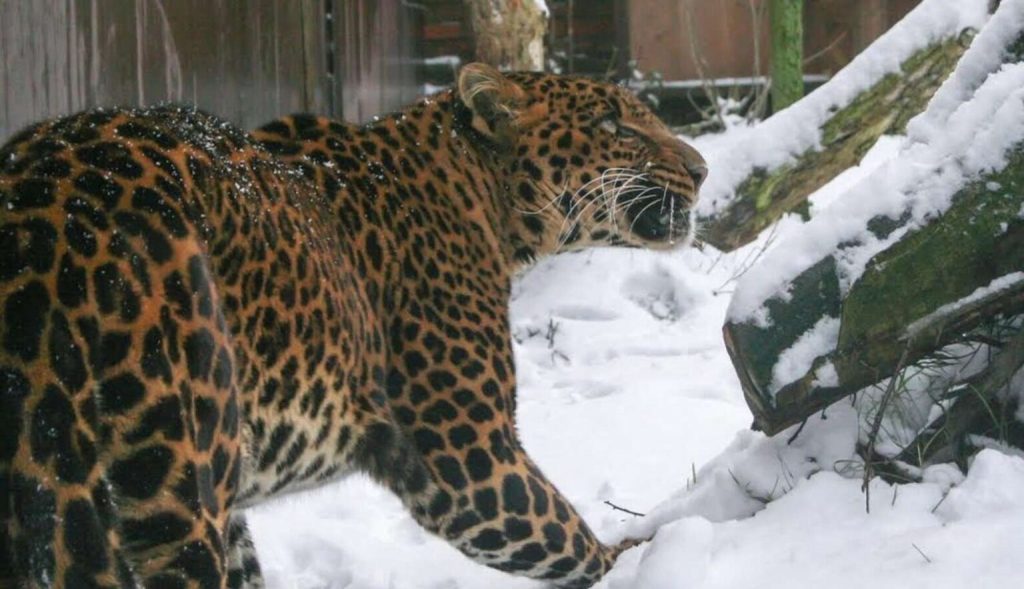 Four Paws claimed in a statement that "Bakari was placed in a small area in close proximity to enclosures with lions – an unpleasant experience for him, given that lions are his natural adversaries".
The team quickly got to work to improve his living situation. "Bakari received a new enclosure, large and enriched with tree trunks, enrichments and the possibility of jumping, sneaking and hiding," according to the organization.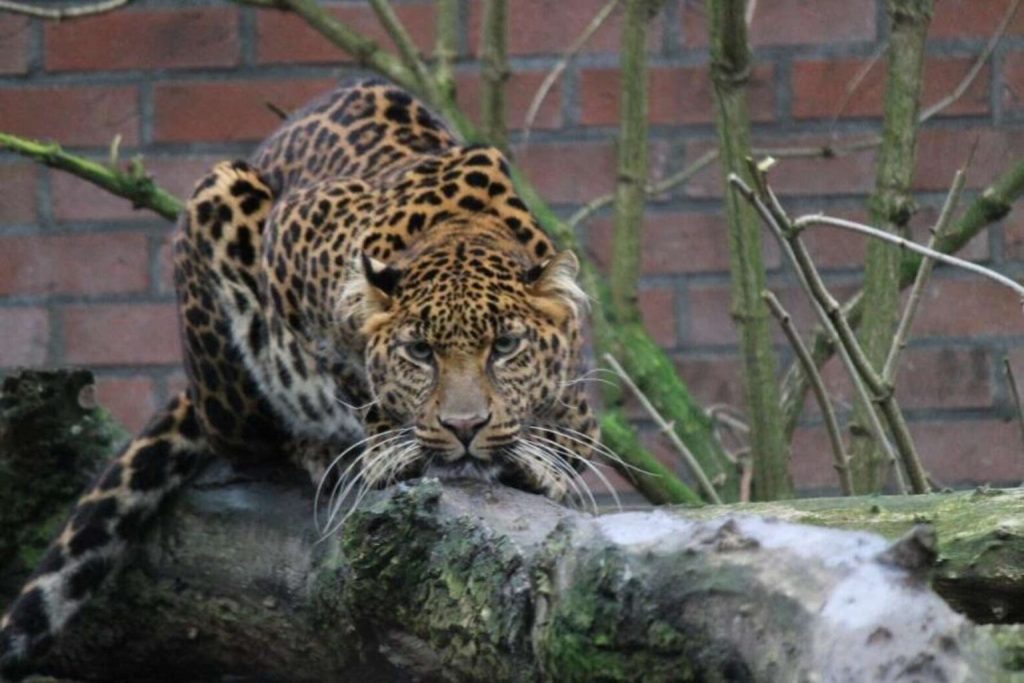 And after three years of being the "leopard no one wanted," as Four Paws described him, Bakari has finally started to heal.
In a statement to The Dodo, Simone Schuls, the new manager of the sanctuary site, which has been renamed Felida, said: "Bakari is transforming in a positive way." "He gains strength and begins to discover and develop his innate instincts and behavior."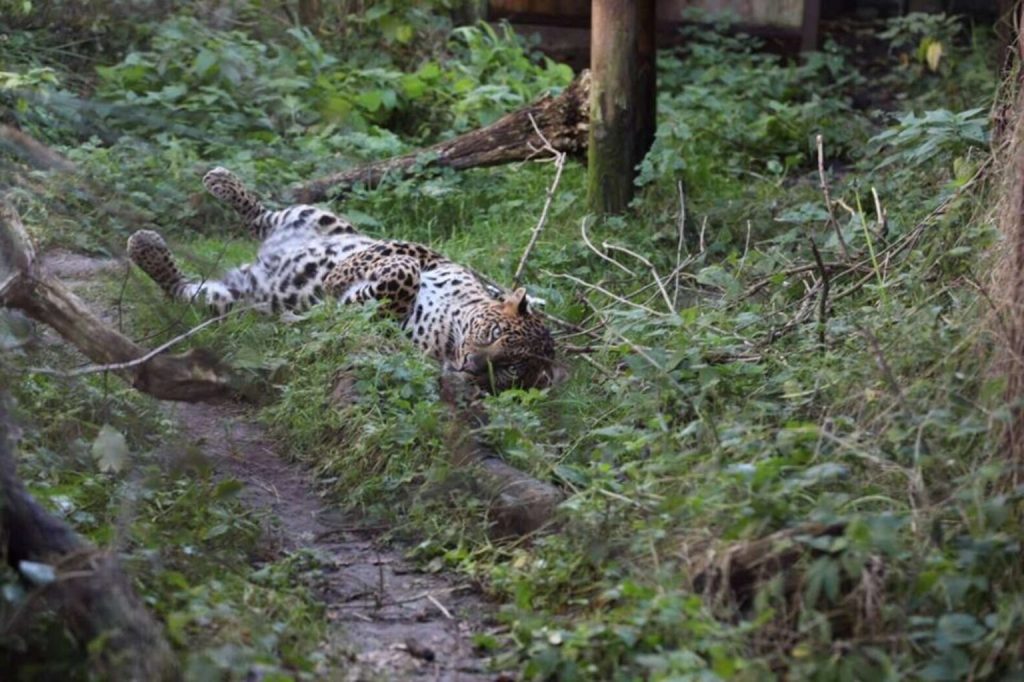 But it still wasn't the life Bakari deserved. Felida had limited space for the dozens of animals the previous managers had taken in. While Bakari's enclosure was expanded, it still represented only a fraction of its territory in the wild.
"Bakari's actions suggest he's ready for more," remarked Four Paws. "Unfortunately, due to Felida's limited space, we are unable to offer this to her."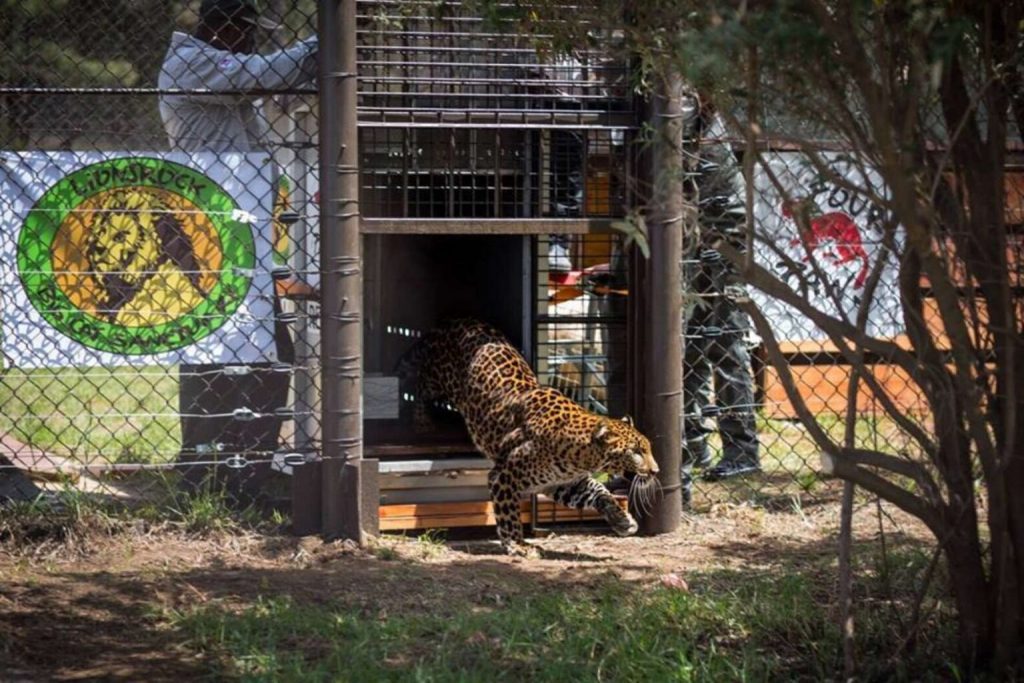 For the past few years, Four Paws International has been working to relocate pets that may have traveled – those that weren't too old or sick – to Lionsrock, its South African refuge, where the big cats can finally resume the life they deserved. had been ripped off.
Bakari's hour finally came this month. The team spent months training him to get into his travel box on his own, so he wouldn't have to undergo anesthesia before departure.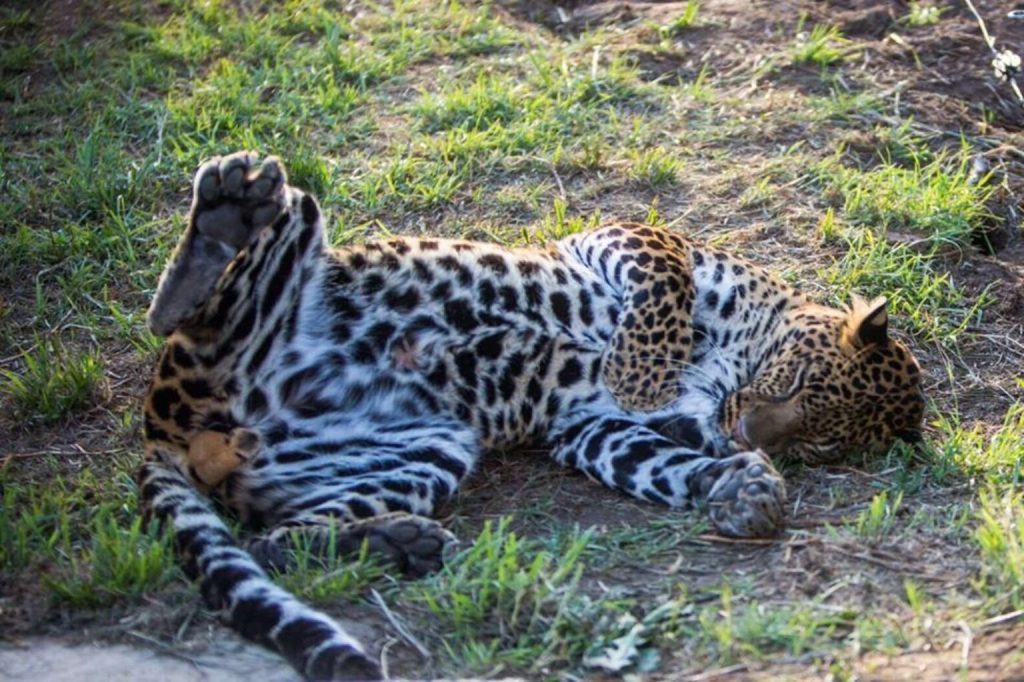 "We've been learning about Bakari for some time now, as he was terrified of the sliding door to his paddock – likely due to traumatic events in the past," Schuls explained. "We showed him that the sliding door isn't scary… He's eager to learn and loves the workouts."
Last week he was ready. On the morning of November 4, Bakari voluntarily entered his cage and began his journey, taking his first steps on South African soil the following day.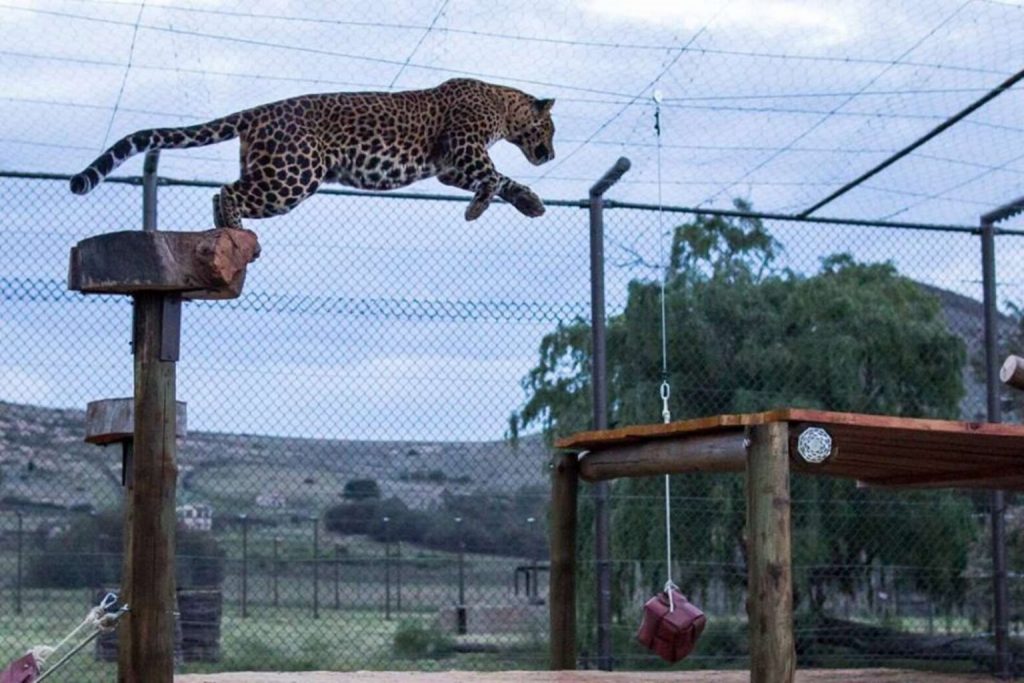 He is now in a temporary enclosure, but he is quickly acclimating to his new environment. The photos show him rolling around in the grass and exploring all the new places in Lionsrock.
His new enclosure will be 100 times larger than the previous one, in Felida. He'll have the whole prison all to himself, because leopards are solitary.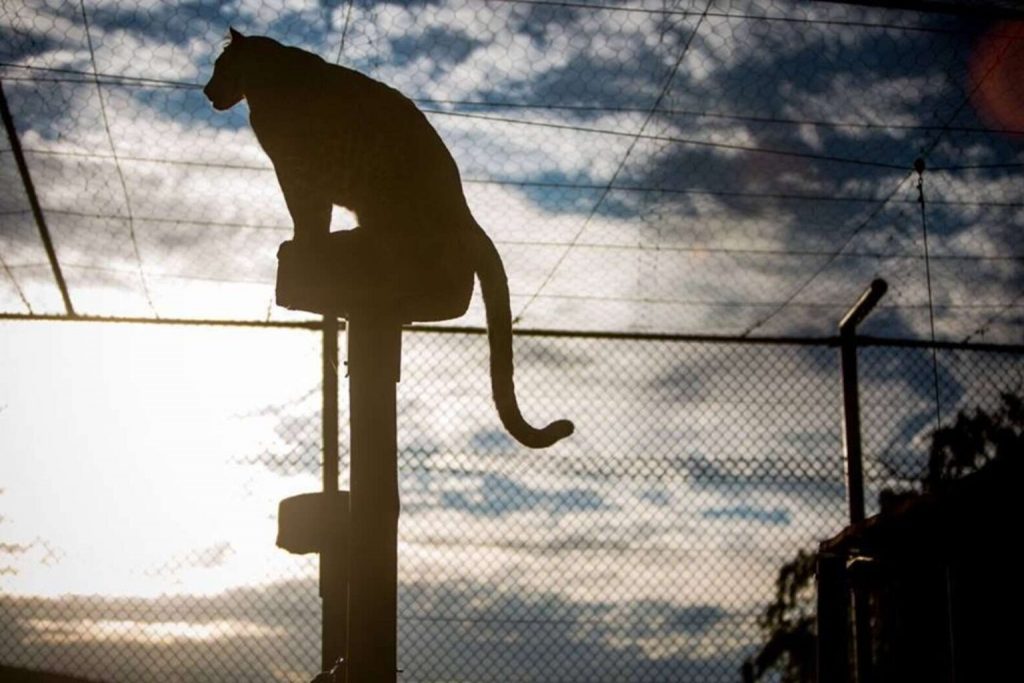 Bakari was actually rejected when he was a kid, six years ago. For the first time, he will be able to run free, climb trees as much as he wants and thrive in the habitat he was created for.
"At Lionsrock, he will have the opportunity to mature into the leopard he truly is," adds Four Paws. "Two other leopards live nearby and will be her neighbours. For the first time, Bakari will be able to see, hear and smell congeners."
"We want nothing more than to give it new life at Lionsrock," Schuls noted. "Africa is the continent to which it belongs".