A few minutes later, Tala jumped out the dog door and came back with a little kitten. She managed to place the baby – then headed for the door to get another one. To keep the family comfortable at night, Vincent set up a box with a few towels in the doorway while he posted a Facebook plea for help to local animal rescue groups. The kittens kept coming.
"When he went to bed that night, he brought three kittens into the house," said Jacqueline Santiago, from the Friends For Life rescue network. "When she woke up the next morning, there were five in total."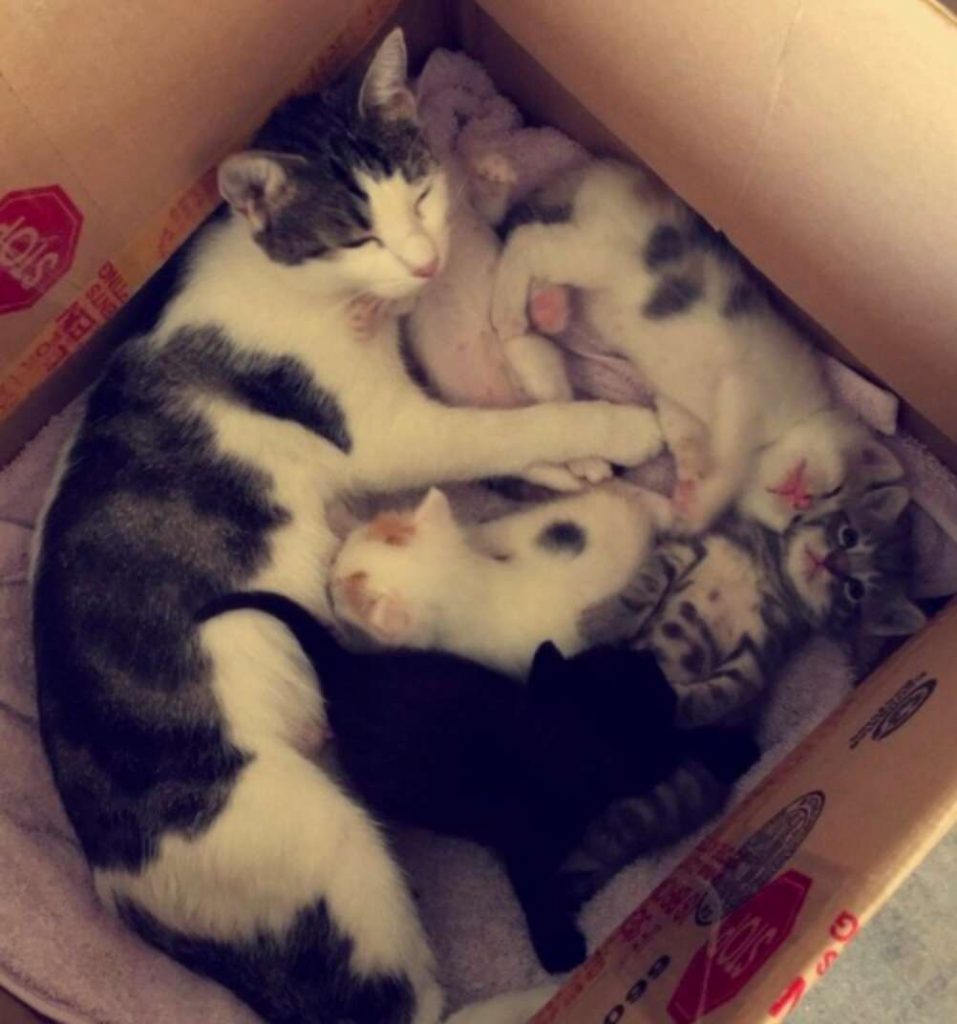 Vincent was happy to welcome the family of six, but the full house surprised his chihuahua, who usually uses the dog door alone.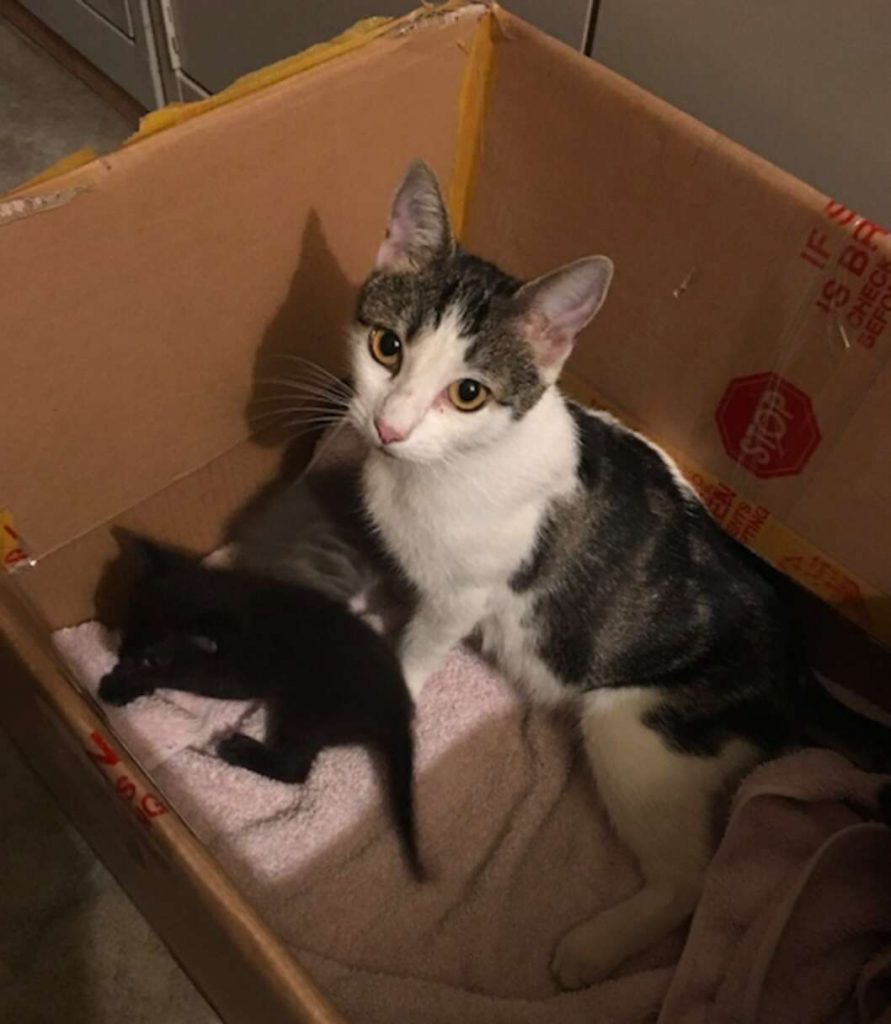 "I think the dog realized that Tala needed help and didn't seem to object to her company," Santiago says. "He was very affectionate with them, especially when sniffing the little ones. Tala wasn't scared at all – somehow she knew it was a safe place to take her children."
Santiago helped Vincent coordinate a local foster home for Tala and her little ones, which lasted about a week. The puppies were only four weeks old at the time, and the foster family made sure they were vaccinated and treated for fleas after they were on the streets. Because Tala was so comfortable around people and dogs, Santiago thought she was someone's pet. Rescuers looked for a microchip, but there was none. "She was a wonderful little girl who loved scratching my chin," Santiago said. While all of Tala's kittens have found homes, Tala is still waiting for her final family in her foster home.