Japanese Shiba Inu Shino, 18, suffering from Alzheimer's disease, has died, according to his owner.
"At 2:45 p.m. on March 7, Shino passed away peacefully and suddenly. I hope he can lead a good life in paradise, my beloved pet," his owner wrote on Instagram.
For the days that followed, to remember Shino, his owner continued to update his photos online, of course, mostly about the interplay between Shino and his cat friend Kuu. Due to his health issues, Shino had trouble walking – let alone taking care of himself…
But, under the watchful care of his owner, as well as the company of Kuu, Shino lived a happy life. According to the owner, 7-year-old Kuu became his canine friend's bodyguard, not allowing other cats near him.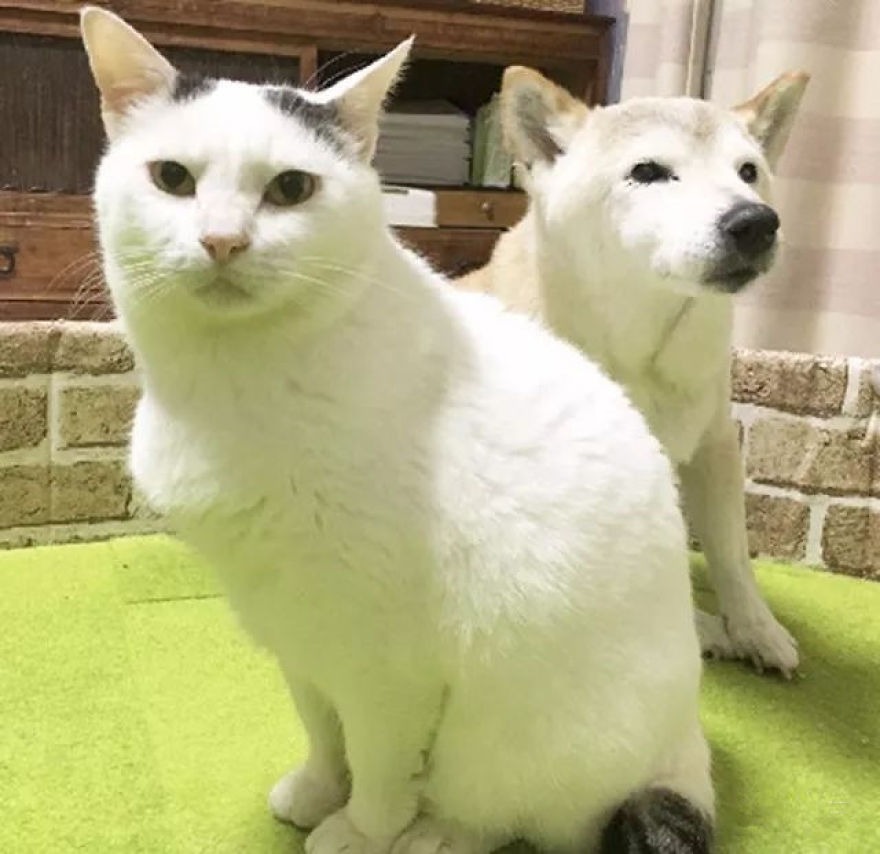 Due to his illness, Shino could not control his body while walking, and Kuu became his crutch. Whenever he wanted to get up or move, his cat companion was always by his side.
"The day before Shino died, he got up, had breakfast and went out as usual, but in the evening he suddenly fell down, screaming loudly," the owner recalled. "I hugged him all night. He seemed to have a fever, with difficulty in breathing…"
"The next morning after sending him to the hospital, the doctor said that Shino had to stay there for observation and that he might be able to go home by nightfall, so I'm on my way. first went home to rest", continues the owner. "At that time, Kuu snuck into my quilt to sleep with me. This rarely happened before. However, at 2:30 in the afternoon, the doctor called me to tell me that Shino had stopped breathing.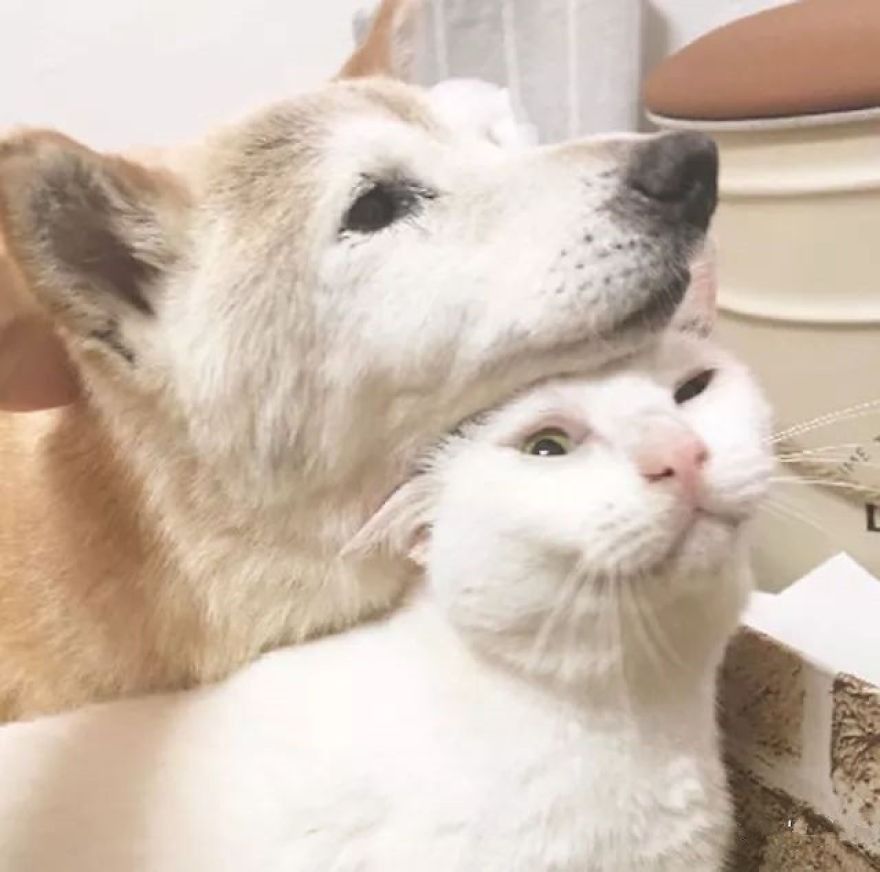 "Hearing that Shino had died, Kuu was shocked and even collapsed in the hospital. Shino was in good condition the day before, and it happened so suddenly!" After Shino's passing, their online fans became concerned about Kuu's situation. The owner said that Kuu often slept alone in Shino's kennel. He sometimes lay down on the cabinet next to his niche, looking at the place where they often slept together…
The owner knew Kuu missed his beloved friend…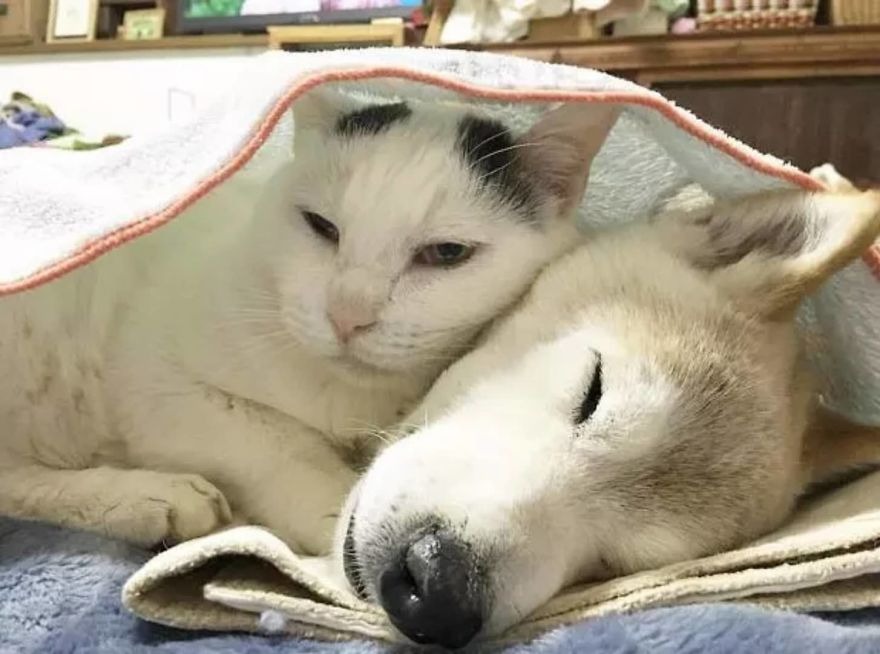 He needs some time to recover, so the owner rarely bothered him. But the owner said that Kuu was better and could eat more now, so he told the fans to rest.