Sometimes pets come into our lives when and where we least expect them, but other times we know it's fate. 'a newly engaged couple fell in love with two needy stray dogs while on vacation – and now they're striving to bring the animals home and give them a better life.
Ben Jenkins, from Waterlooville in the UK, and his new fiancée Charlotte Long recently got engaged during a trip to Mauritius, an island in East Africa. But now they're not just planning a wedding after making two unexpected new friends overseas. At the resort, the couple encountered two strays: a black and white male they named Moo and a black female named Mauri.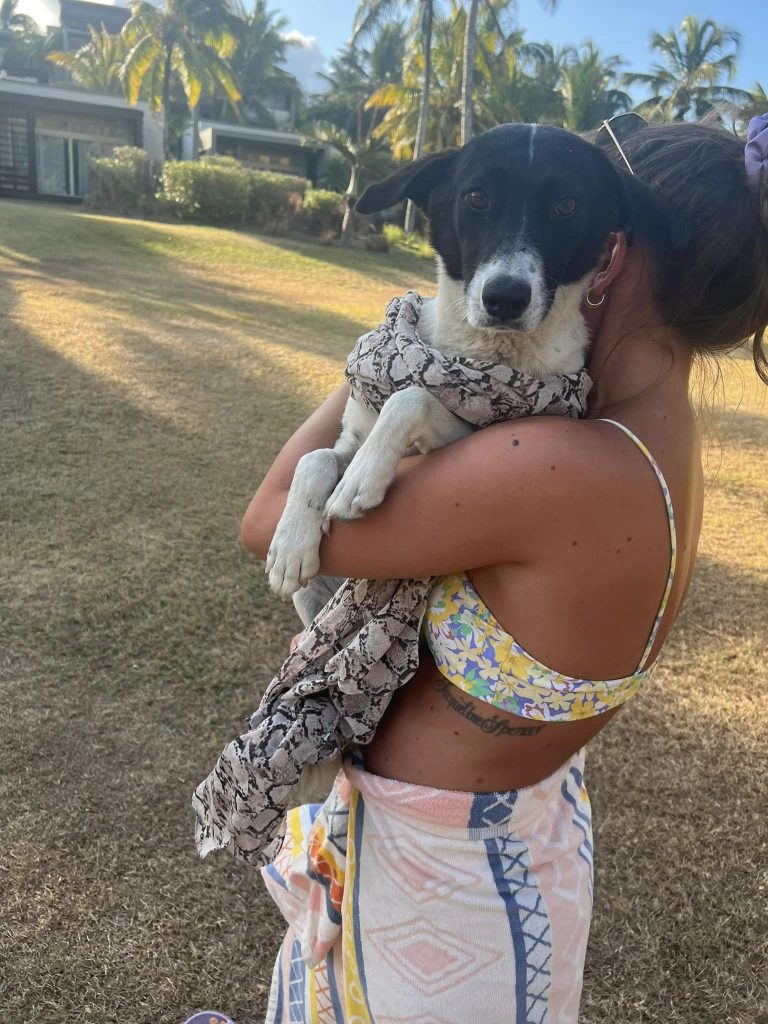 The couple described the dogs as "very thin and full of bruises and scratches". The stray dogs were in desperate need of food and the couple reportedly took leftovers from the buffet to feed them while hotel staff chased the dogs away. "Because we see them every morning, we go to the beach to meet them, then we go out for breakfast and stuff napkins with eggs, bacon, etc. for them," Ben said.
The couple said stray animals were only a small part of the "huge stray dog ​​problem" they had seen in Mauritius. They also learned that locals have been known to drown or poison stray dogs, and that their hotel has been known to abuse them. During their two week vacation, they bonded with Mu and Maui and the dogs bonded with them. Realizing that their new friends were in danger of living a life of misery or death, they decided to bring the dogs home.
"Although they were very scared, they all clung to us, followed us everywhere and even allowed us to pet and cuddle them, which gives you an idea of ​​the kind of treatment they are used to, especially her," Ben said. We decided we had to do something to save these poor babies from such a fate. But that was easier said than done: After contacting a group called 4 Paws Rescue & Relocation, they learned it would cost £3,500 (over $4,000) to bring the dogs home.
Unable to pay the fees themselves, they turned to the internet for help and created a GoFundMe page asking for donations to "keep these puppies safe so they can not only survive each day, but also give them a life full of love, food and pleasure". Luckily, people helped out: the site raised over £3,700, surpassing its fundraising goal. The couple wrote that they achieved their goal in just 24 hours. Moo and Molly will now get all their shots and shots, be sterilized and microchipped, get rid of fleas, ticks and worms, and finally fly to the UK in a few weeks to join their new home .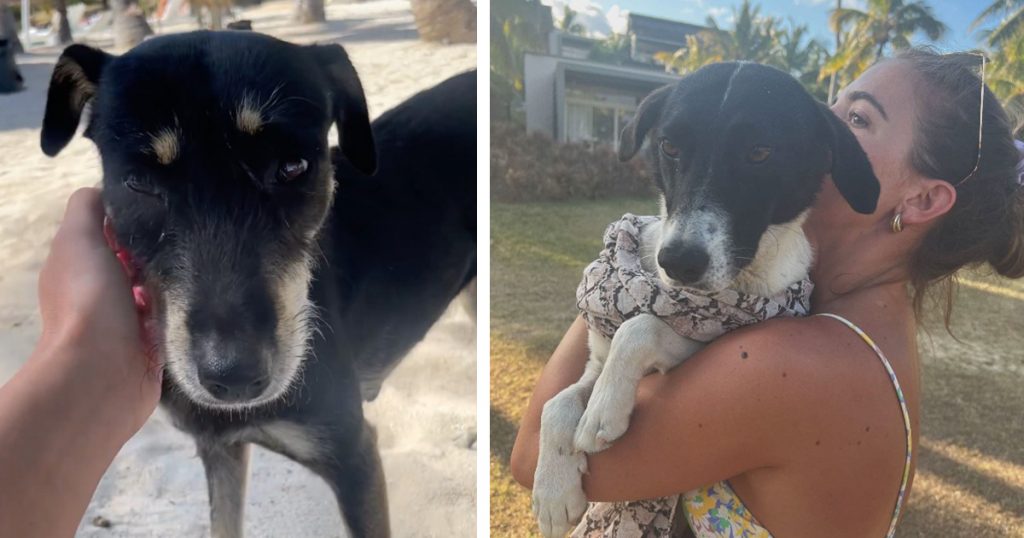 The couple are eager to welcome the dogs and have bought toys and beds to "spoil the little ones and make them as comfortable as possible when they arrive". We're sure Mu and Maui will love their new home, which is a far cry from the suffering and begging on the streets of Mauritius. Thanks to Ben and Charlotte for giving a home to these beautiful strays and to everyone who donated to this cause.