There is no doubt that the only thing shelter dogs want is to go to forever homes.
Also, going to a forever home depends on many factors like health issues, appearance, age, or breed, which means some dogs take longer than others to find forever homes. .
Unfortunately, a dog was about to lose hope because he found himself alone in the shelter! The Staffordshire terrier mix, Capone, had been waiting for many years at the Ionia County Animal Shelter in Michigan.
The dog was adopted once, but was returned to the shelter again after only a year, which affected the overall condition of the dog!
Carly Quinn, the shelter's manager, said Capone started losing weight after returning to the shelter because it came as a big shock to him.
His luck continued to be bad as he went through this for many years! He had passed by until he was alone at the shelter!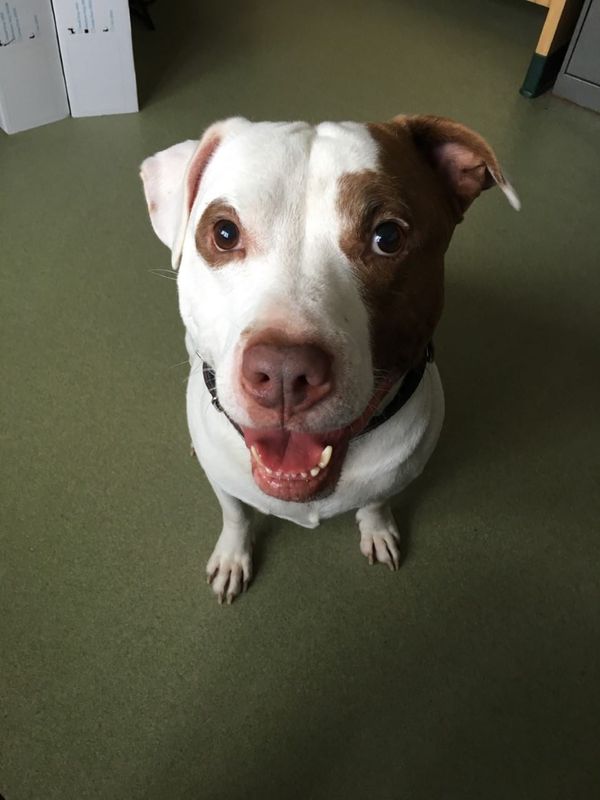 Despite everything that happened to him, the shelter decided to redouble their efforts to find a home for Capone.
So they shared her story on Facebook in hopes the right people would see the post. And that's exactly what happened.
A nice man named John Long and his wife Ashlee fell in love with Capone once they saw him!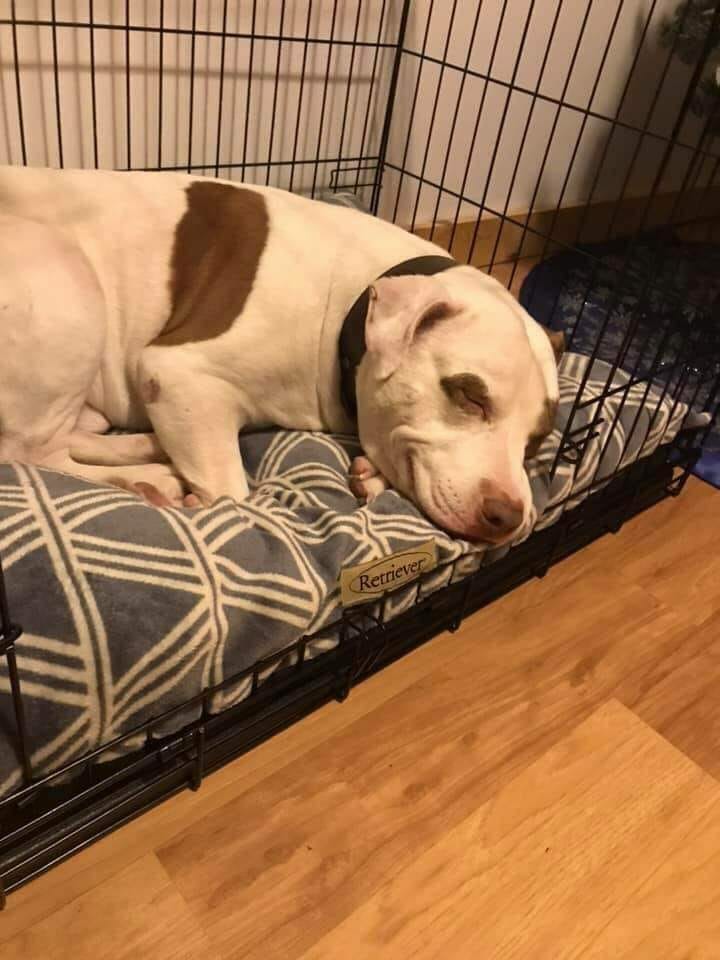 So they headed straight to the shelter with one clear goal of "adopting Capone." When Capone saw that there were people who wanted to see him, he started wagging his tail and snuggling up!
Finally, the dog, who was left alone at the shelter, has found the forever home he deserves. He now has a good life with kind people, who really love him. What a happy ending!