Ellie's love for her father is big and deep: the three-year-old English greyhound could never stay with him. However, when circumstances forced them to leave home, her father had to make a difficult decision.
Ellie thought she would never see him again, but fate intervened.
Cara Seiler of Canine Haven Rescue Inc said: "In June 2021 we were contacted by the veterinary hospital to collect Ellie. Its owner was a customer there and had just lost his wife and had to live with his daughter, but he wouldn't let us take Ellie."
It wasn't an easy decision, but Ellie's father made sure she was taken care of.
However, no family wanted to adopt her and she had to stay in foster care for 18 months.
Sylar says, "His previous owners kept in touch and even sent him toys and a jacket." Ellie is a very sweet and loving girl, so I don't know why no one has ever asked to adopt her before."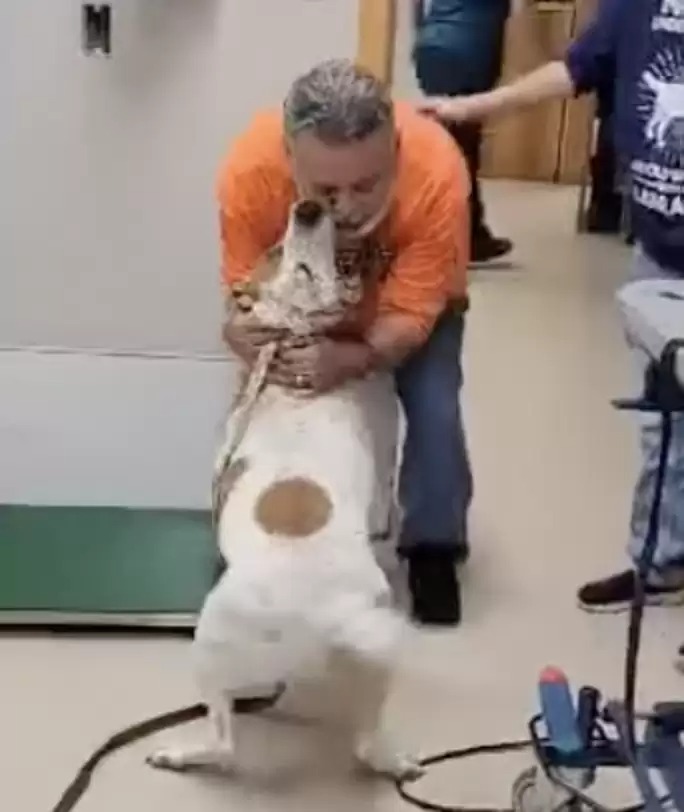 Sailer said: "I could hear the tears in her voice when I told her she was still there." He then told me he was moving to South Carolina with his sister and wanted me to pick up Ellie because he loves dogs. So we decided to meet him at our veterinary clinic."
You can watch this touching reunion here.
He knew who she was the moment he approached the door." She was so happy to be reunited with her father."
The happy pup moved in with his dad in South Carolina and hasn't been separated since.