The parents of a boy named Finn couldn't understand why their son was waking up on the floor every morning. Without telling them anything, they decided to install a camera. The first video gave them the answer. Every evening, the boy went to the dog's house downstairs, while the dog lay in the children's room.
Finn and his pet Brutus have been good friends since Finn was born. The dog has never left the boy and prefers the boy's room to any other part of the house.
And since the boy had moved from his parents' room to his, he had never slept in his own bed a single night.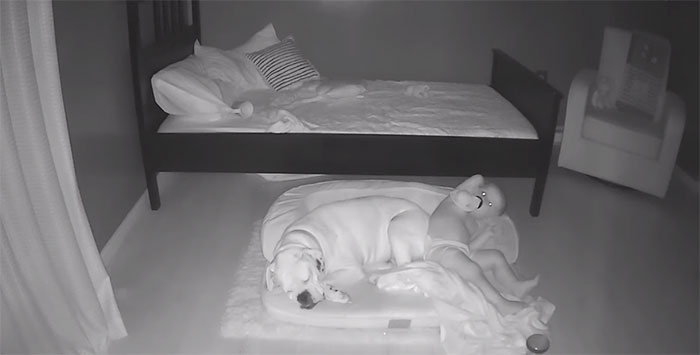 Tired of finding Finn lying on the floor in the morning, his parents set up a camera.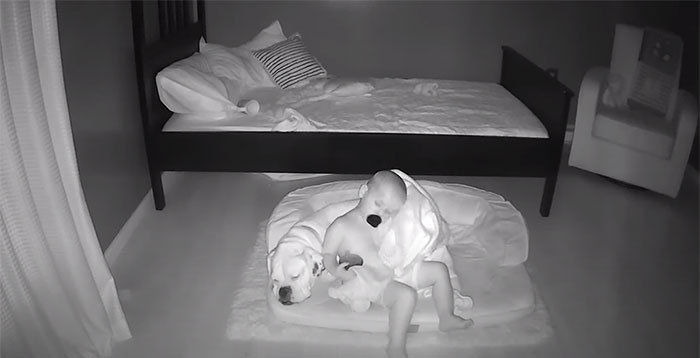 We have installed special underfloor heating in our son's room, but we still want him to get used to his own bed. As you can see on camera, he can't live without his friends, says Finn's mother.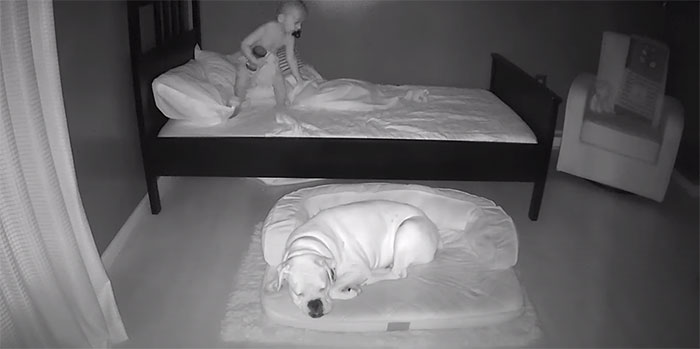 Each night, the camera clearly shows him carefully getting out of bed with his blanket and toys and sitting next to his four-legged friend in bed.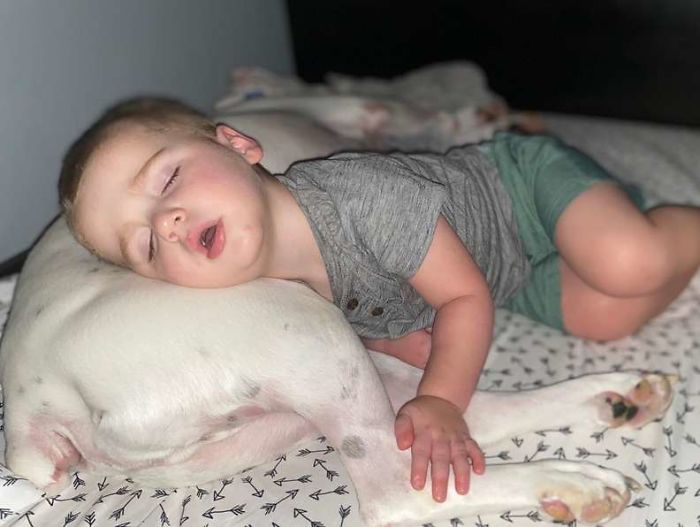 Finn's parents decided to allow him to continue sleeping with their pet.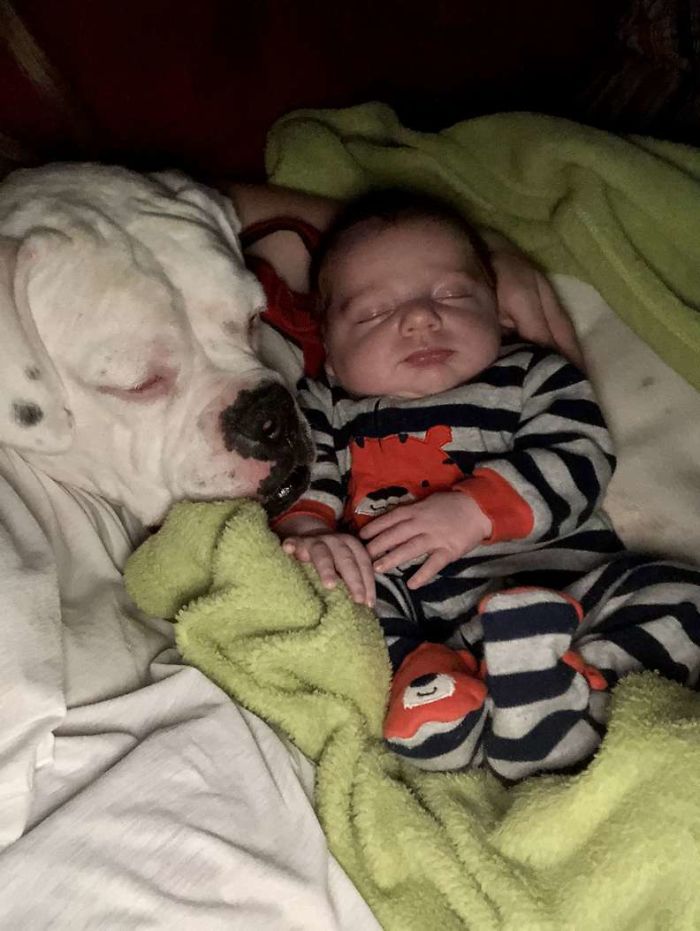 They are convinced that this habit will disappear with age.