Dan Alpiner is a helicopter pilot who helps fight the gigantic Creek Fire burning in the central California wilderness.
The other day, as he dumped buckets of water on the blaze, Dan Alpiner got a startling reminder of the habitat he and the other fire crews worked so hard to save.
Alpiner was hovering about 200 feet above the ground in his helicopter, ready to drop a bucket of water on the fire, when he noticed rapid movement from an open side window. "I saw that flutter out of the corner of my eye," Alpiner recounted. "I looked, a little scared, and we looked at each other."
Surprisingly, a wild owl had suddenly entered the plane, coming to rest on the seat next to Alpiner. "He just relaxed," Alpiner said. "I was really surprised. He was super friendly – ​​like he just wanted to say hello".
Determined to carry on with the firefighting task, Alpiner carried on as if nothing had happened, telling his new co-pilot, "Well, let's do some work here, mate."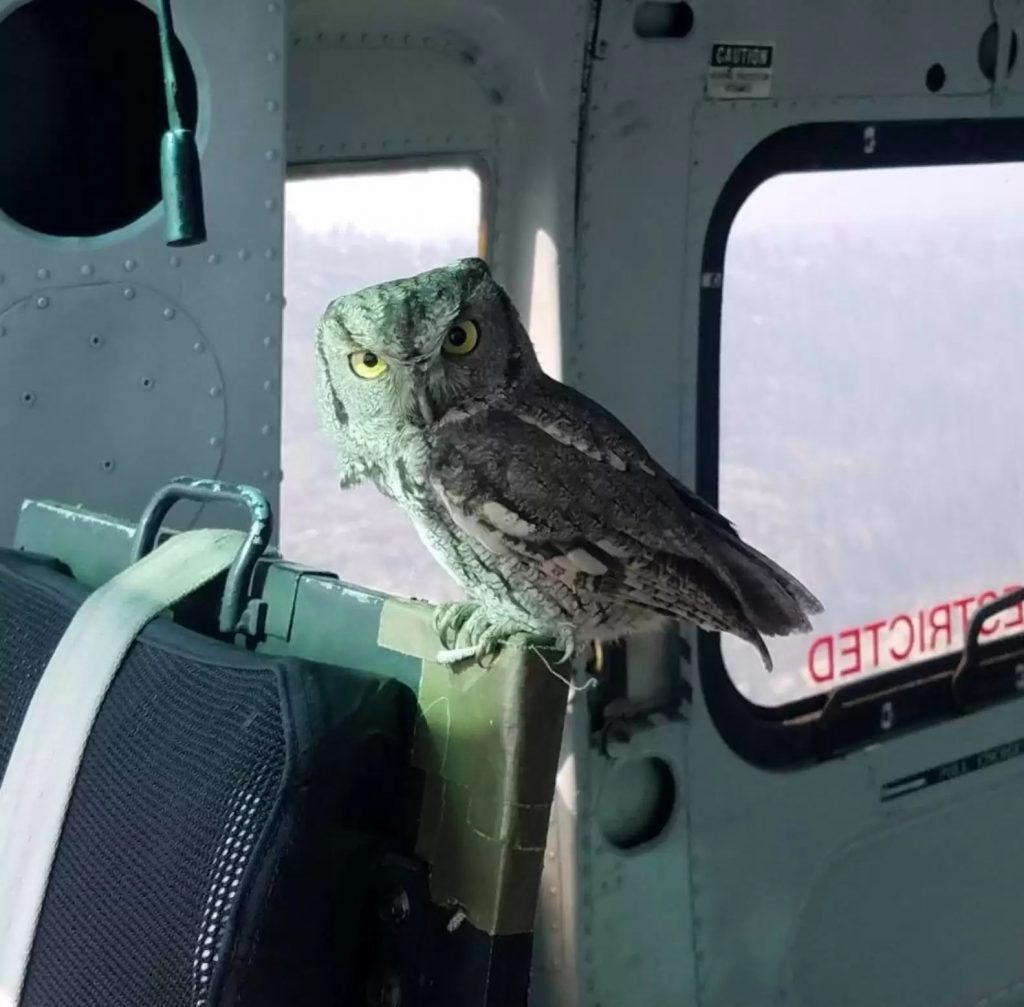 The owl stayed alongside Alpiner for two fills and two drops. It then flew out the window, not far from where the helicopter was when it entered.
Alpiner isn't quite sure what to make of this incredible encounter, but it's one he'll never forget. "I'm still trying to figure it out. It was just unreal," Alpiner said. "It was one of those things that only happens once in a lifetime."